Syria Army Retakes Area on Eastern Bank of Euphrates River
TEHRAN (Tasnim) – Syria's army and its allies continued to make gains against Daesh (ISIL) militants in Deir ez-Zor, managing to recapture another district on the eastern banks of the Euphrates River.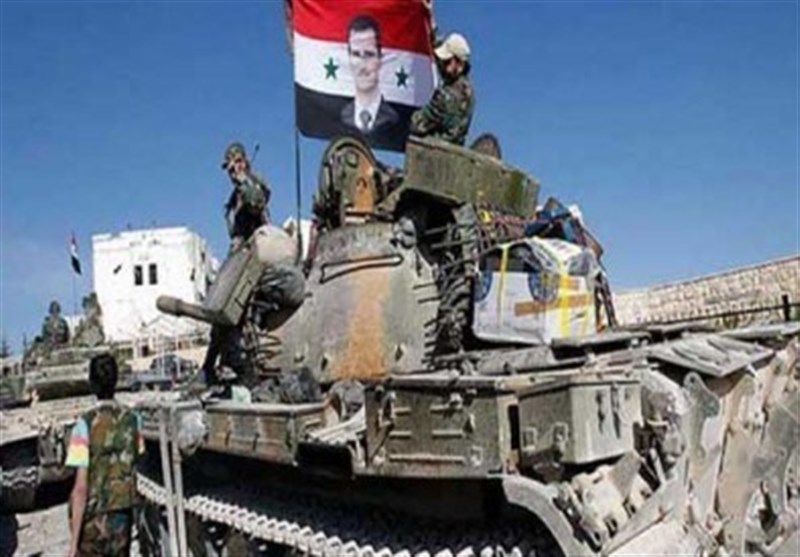 On Monday, Syrian army units established control over Hatla al-Sharqiyah village east of the Euphrates River after killing scores of Daesh terrorists and destroying their positions.
On September 18, Syrian government forces, reinforced by a unit of the 4th Armored Division and with the support of Russian aviation, crossed the Euphrates River in the Deir ez-Zor region.
Later in the day, Syrian warplanes pounded the positions of terrorists in the areas of Mahkan, al-Boulil, al-Boamr, al-Ashara, al-Qouriyeh, al-Husseniyeh, al-Salihiya, al-Jneineh, Mheimedeh, Huweijet Sakr, al-Hamidiyeh, al-Rushdiyeh, al-Huweiqeh, al-Ummal, al-Ardi and Kanamat in Deir ez-Zor.
The strikes resulted in the death and injury of scores of the terrorists and the destruction of their hideouts.
Syria has been gripped by civil war since March 2011 with various terrorist groups, including Daesh, currently controlling parts of it.
According to a report by the Syrian Center for Policy Research, the conflict has claimed the lives of over 470,000 people, injured 1.9 million others, and displaced nearly half of the country's pre-war population of about 23 million within or beyond its borders.