Russia Coach Cherchesov Pleased with Draw with Iran
TEHRAN (Tasnim) – Russia football coach Stanislav Cherchesov is pleased with the draw against Iran in the friendly match on Tuesday.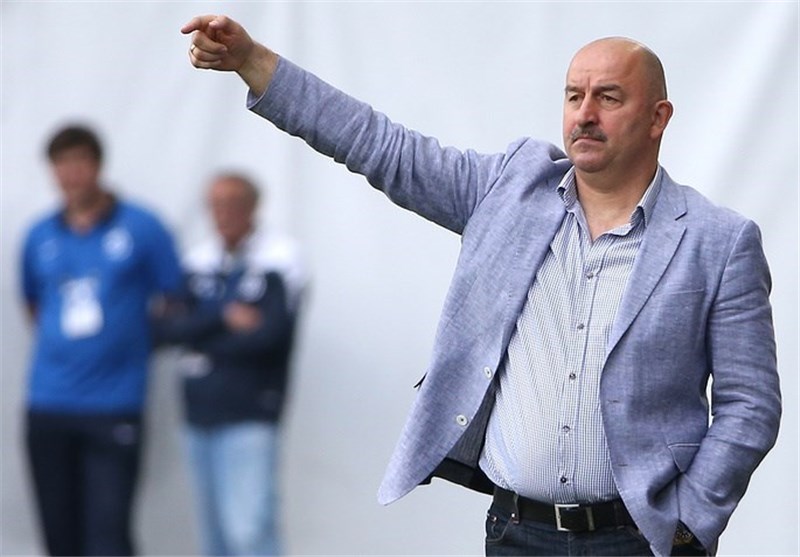 The World Cup host was held to a 1-1 draw by Iran in Kazan.
It was Russia coach Cherchesov's fourth draw in 14 matches since he took over in August 2016.
"After the break we looked a lot better but then we conceded a goal on a counter-attack," Cherchesov said.
"I'm pleased with my team's reaction as we have not only leveled but created more scoring chances," he added.
"Now we need to analyze our performance in the matches with South Korea and Iran to draw the right conclusions," the Russian coach added.