Syrian Forces Retake Major District in Deir Ez-Zor
TEHRAN (Tasnim) – Syria's army and its allies continued to make gains in their military campaign against Daesh (ISIL) terrorists in Deir ez-Zor, managing to recapture more areas in the eastern province.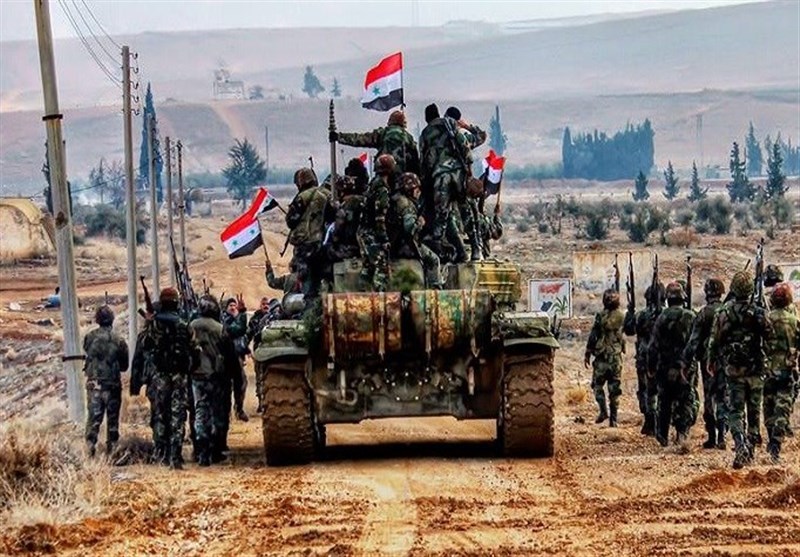 On Thursday, Syrian forces carried out intensive operations against Daesh terrorists' hideouts in al-Mayadeen city in the southeastern countryside of Deir ez-Zor, establishing control over al-Tibeh district, SANA reported.
Following the recapture of the areas, they advanced toward the neighborhoods of Baloum and al-Madajin there.
The Arab country's military aircraft also pounded the positions of the militants in the areas of Mohassan, al-Mayadeen, Buqrus, al-Jneineh, al-Husseiniyeh, Hatla, Saalou, Zeban, Hawaej Zeban, al-Boleil, al-Salehiya, Kanamat, al-Hamidiyeh, al-Sheikh Yaseen, Khasarat and al-Ardi, according to the report.
Syria has been gripped by civil war since March 2011 with various terrorist groups, including Daesh, currently controlling parts of it.
According to a report by the Syrian Center for Policy Research, the conflict has claimed the lives of over 470,000 people, injured 1.9 million others, and displaced nearly half of the country's pre-war population of about 23 million within or beyond its borders.