Syrian Leader Lauds Iran's Support
October, 19, 2017 - 12:20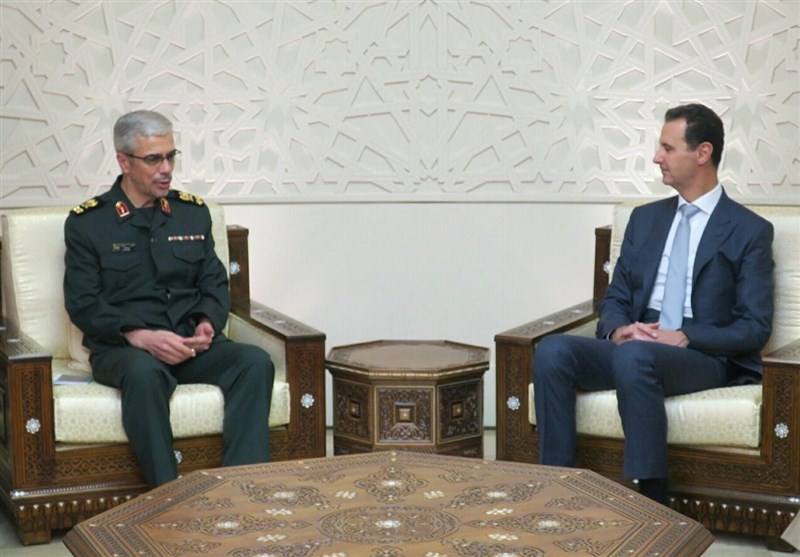 TEHRAN (Tasnim) – Syria's President Bashar al-Assad in a meeting with Iran's highest-ranking general expressed gratitude to the Iranian leadership and nation for supporting his country in the fight against terrorism.
In the meeting with Chief of Staff of the Iranian Armed Forces Major General Mohammad Hossein Baqeri in Damascus on Thursday, President Assad said Syria is grateful to Leader of the Islamic Revolution Ayatollah Seyed Ali Khamenei and the Iranian government and nation for backing the Arab state in the war against terrorism.
The top Iranian commander, for his part, congratulated Syria on its military victories against terrorist groups, and expressed the hope that terrorism will eradicated in all Syrian territories soon.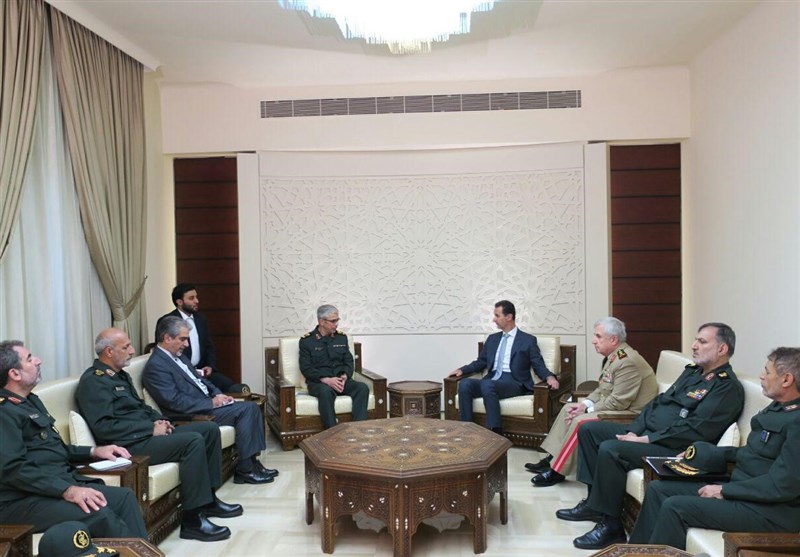 Major General Baqeri also reaffirmed Iran's commitment to supporting the Syrian government and nation.
Heading a high-ranking delegation, the top Iranian general has travelled to Syria to broaden defense and military cooperation with the Arab country and promote cooperation in the fight against terrorism.
Syria has been gripped by civil war since March 2011 with various terrorist groups, including Daesh (ISIL), controlling parts of it.
According to a report by the Syrian Center for Policy Research, the conflict has claimed the lives of over 470,000 people, injured 1.9 million others, and displaced nearly half of the country's pre-war population of about 23 million within or beyond its borders.
Throughout these years, Iran has remained a close ally of Syria and supports its legitimate government in the face of foreign-backed militancy.