Russian Deputy FM Calls Trump's Stances against JCPOA 'Irresponsible'
TEHRAN (Tasnim) – Russian Deputy Foreign Minister Sergey Ryabkov described US President Donald Trump's remarks against the 2015 nuclear deal between Tehran and world powers as "irresponsible", emphasizing that Iran and Russia cannot be indifferent to the issue.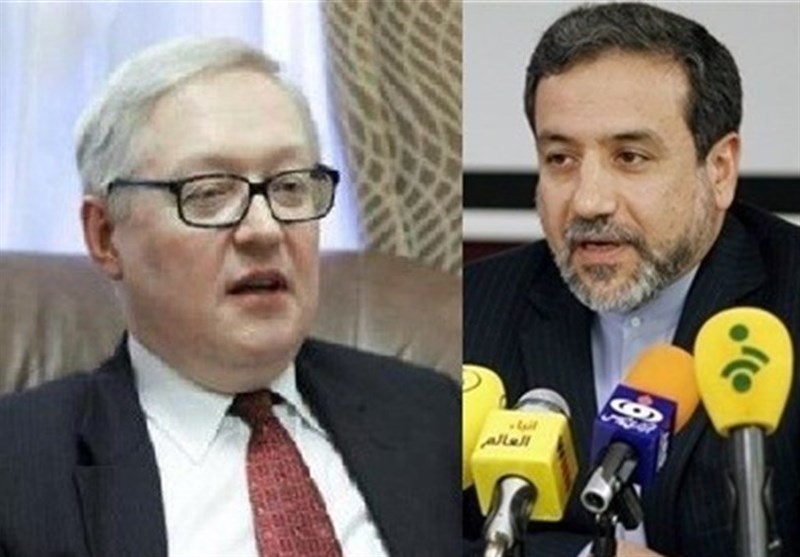 "Continuation of talks between Iran and Russia (over the JCPOA) is very crucial," Ryabkov said in a meeting with Iranian Deputy Foreign Minister for Legal and International Affairs Abbas Araqchi in Moscow on Thursday.
Referring to recent remarks by Trump against Iran and the Joint Comprehensive Plan of Action, he said, "Unfortunately, we are witness to the US irresponsible behavior (toward the deal) which can directly impact (its implementation) process".
He added that Tehran and Moscow could not sit back and remain indifferent to this issue.
Senior Iranian officials, including Araqchi and Spokesman for the Atomic Energy Organization of Iran (AEOI) Behrouz Kamalvandi, have traveled to the Russian capital to attend a seminar titled "A Review of 25 Years of Iran-Russia Nuclear Cooperation & the Horizon Ahead".
Araqchi, for his part, said the US government's "irresponsible approaches" have created a new condition for the JCPOA.
He further stressed that the JCPOA is not a bilateral agreement between Iran and the US, adding that the historic nuclear deal is an international accord endorsed by the United Nations.
In a major confrontational stance against Iran on Friday, Trump refused to certify the multilateral deal on Tehran's peaceful nuclear program.
Speaking from the White House, Trump said he will choose not to certify that Tehran is complying with the agreement.