Senior Hamas Official in Iran for Official Talks
TEHRAN (Tasnim) - Delegation of senior Hamas officials arrived in Iran's capital on Friday to confer with Iranian officials on mutual ties as well as the latest developments in the occupied Palestinian lands.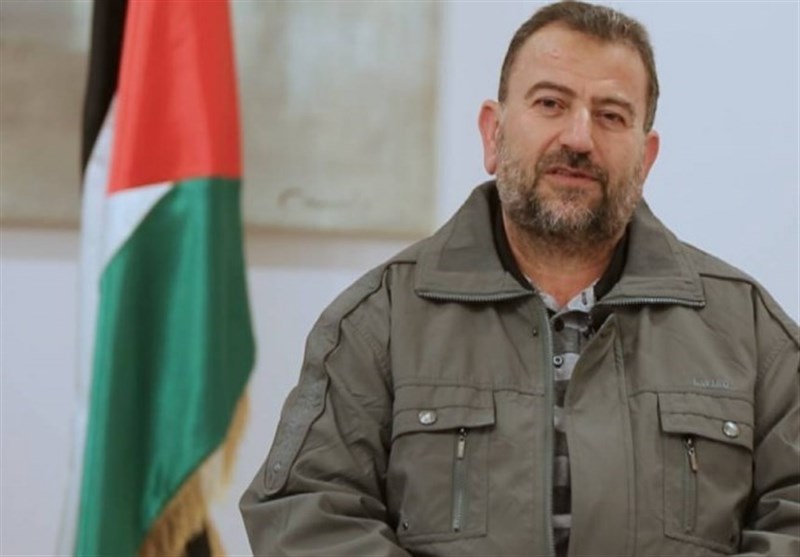 The Palestinian delegation is headed by Deputy Head of Hamas' Political Bureau Saleh al-Arouri, the Palestinian Information Center (PIC) reported.
According to the report, the Hamas leaders are going to meet with senior Iranian officials during their few days visit to the country.
The delegation will discuss the latest developments on the Palestinian arena, especially the reconciliation file and the Israeli-Palestinian conflict, as well as bilateral relations.
The visit follows the current developments in the Palestinian occupied lands which resulted a reconciliation agreement between the Gaza-based Hamas movement and Fatah movement in the West Bank.
Earlier on Thursday, Yahya Sinwar, the movement's high ranking official in the Gaza Strip, had said the Palestinian Hamas will not halt ties with Iran.
In August, a high-level delegation of Hamas headed by political bureau member Ezzat al-Resheq arrived in Iran in response to an official invitation to attend the swearing-in ceremony of Iranian president Hassan Rouhani, who was elected in May.