Iran's AEOI Chief Urges All Sides to Keep JCPOA Commitments
TEHRAN (Tasnim) – Head of the Atomic Energy Organization of Iran (AEOI) Ali Akbar Salehi said he has called on all parties to the 2015 nuclear deal between Tehran and world powers to remain committed to their obligations under the international deal.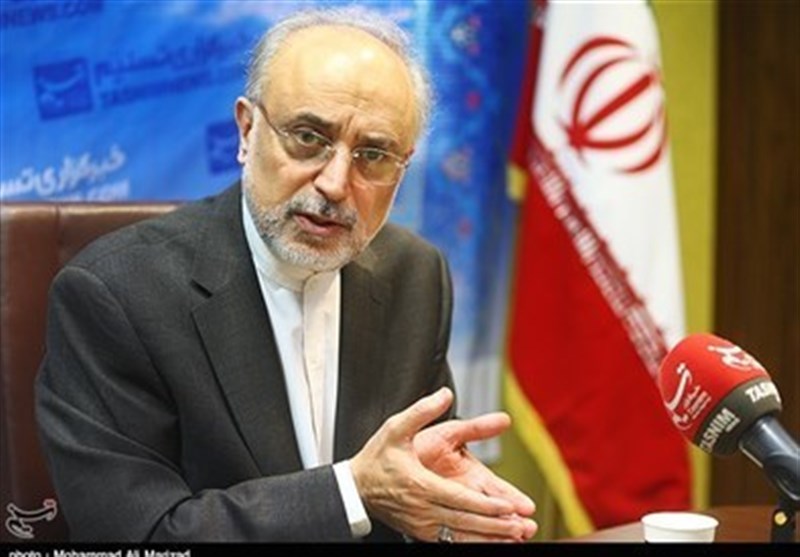 "During my recent visits to Italy and Switzerland, I emphasized that it is in the interest of all parties to continue to comply with their commitments under the JCPOA," Salehi told reporters in Tehran upon his arrival from the trip to the European countries.
Noting that he had traveled to Italy and Switzerland at the official invitation of Rome and Bern, the senior Iranian official adding, "During my meetings there, I clearly expressed the Islamic Republic of Iran's stance on the deal."
Earlier, Salehi said there were signs of "political confusion" in the top levels of the US administration over the fate of the agreement.
The US appears to be suffering from "political confusion" and it does not know what it wants, Salehi said following a meeting with British Foreign Secretary Boris Johnson in London.
He added that Iran seeks preservation of the JCPOA "but not at any price."
On October 13, in a major confrontational stance against Iran, US President Donald Trump refused to certify the multilateral deal on Tehran's peaceful nuclear program.
Speaking from the White House, Trump said he will choose not to certify that Tehran is complying with the agreement.