JCPOA Not Renegotiable: Iran's Deputy FM Reiterates
TEHRAN (Tasnim) – Iranian Deputy Foreign Minister for Legal and International Affairs Abbas Araqchi stressed that the 2015 nuclear deal between Tehran and world powers, also known as the Joint Comprehensive Plan of Action (JCPOA), is by no means renegotiable.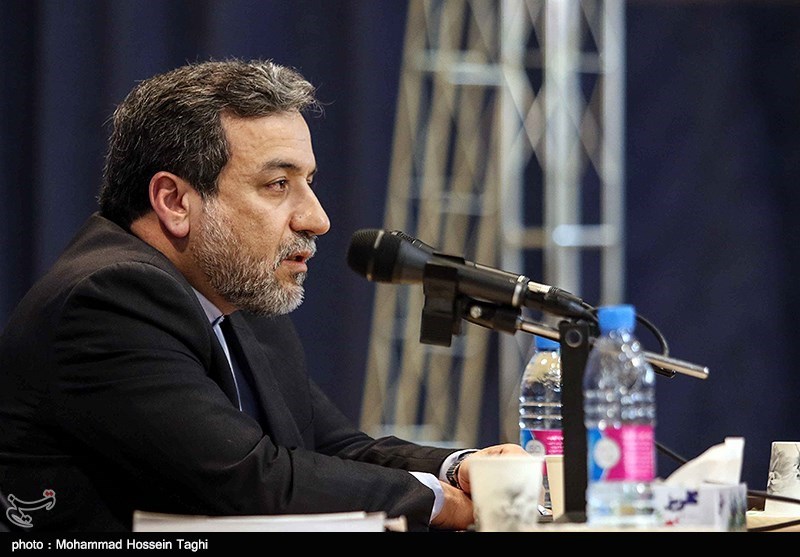 The JCPOA is an achievement for diplomacy in settling disputes peacefully, Araqchi told a non-proliferation conference in Moscow on Saturday.
He added that the agreement has also opened a new chapter in the Nuclear Non-Proliferation Treaty (NPT).
Referring to the International Atomic Energy Agency's (IAEA) reports on Iran's compliance with the deal, the senior Iranian diplomat said the IAEA has repeatedly confirmed Iran's commitment to the JCPOA, but the US has failed to fully carry out its undertakings and has violated both the spirit and text of the deal repeatedly.
Warning Washington against its plan to alter the terms of the 2015 nuclear deal between Tehran and world powers, he underscored that there is "no possibility of renegotiating the provisions of the agreement or adding any appendices to it".
Recently, US Secretary of State Rex Tillerson said that Washington would continue to cooperate with partners under the agreement, seeking to reach a secondary agreement to address its concerns.
Senior Iranian officials, including Araqchi and Spokesman for the Atomic Energy Organization of Iran (AEOI) Behrouz Kamalvandi, have traveled to the Russian capital to attend a seminar titled "A Review of 25 Years of Iran-Russia Nuclear Cooperation & the Horizon Ahead".
Earlier, Araqchi said the US government's "irresponsible approaches" have created a new condition for the deal.
Noting that the JCPOA is not a bilateral agreement between Iran and the US, he said the historic nuclear deal is an international accord endorsed by the United Nations.
In a major confrontational stance against Iran on October 13, US President Donald Trump refused to certify the multilateral deal on Tehran's peaceful nuclear program.
Speaking from the White House, Trump said he will choose not to certify that Tehran is complying with the agreement.