Turkey to Set Up Eight Military Bases in Syria's Idlib
TEHRAN (Tasnim) – Turkey plans to establish eight military bases throughout Syria's northwestern province of Idlib, Turkish media reports said.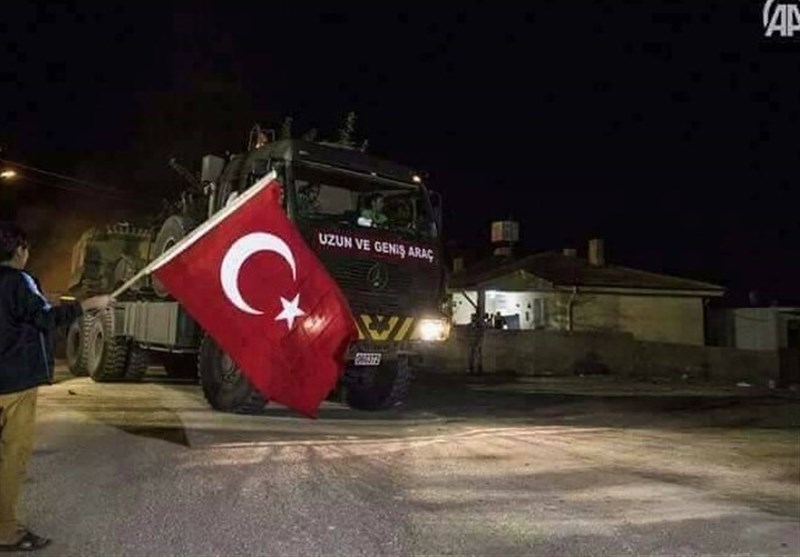 The Turkish military, which has surrounded the Kurdistan Worker's Party (PKK)-occupied Afrin in Syria's northern province of Aleppo, will establish eight bases in Idlib, the Yeni Safak daily reported on Saturday.
An operation has been launched by the Turkish military to "protect Syrian civilians", the report said, adding that Turkish troops, who have entered Idlib in line with the Astana agreement between Tehran, Moscow, and Ankara, will form 14 observation points in the Arab country.
According to the daily, the locations of four of the bases are almost decided.
The Taftanaz Air Base and the Abu al-Duhur military Airbase are also two separate points that the Turkish military uses.
Apart from these, the Syrian army's largest garrison in the vicinity of the Deif region is now controlled by Turkish troops, it added.
The Turkish General Staff announced that the first observation post had been established on Oct. 13.
The operation launched by Turkey reportedly aims to protect the de-escalation zone and ceasefire in Idlib to ensure the safety and security of Syrians, and prevent a further wave of migration.