'Strong Consensus' with Iran on Palestine Issue: Hamas Official
TEHRAN (Tasnim) – visiting deputy head of Hamas' Political Bureau said the Palestinian resistance movement enjoy common stance with Iran on the necessity to underline the importance of the issue of Palestine.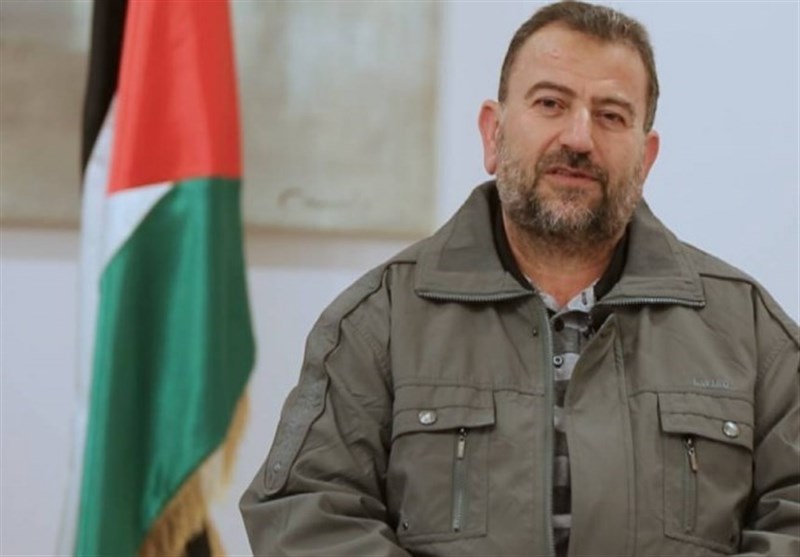 "Iran has never cut its support for the axis of (anti-Israel) resistance," Saleh al-Arouri, who visited Iran heading a Palestinian Hamas delegation, told Tehran-based Al-Alam News Network on Sunday evening.
"We and the Iranian officials have complete consensus on the issue of Palestine," he added.
He said the meeting between Iranian and Hamas officials in Tehran were part of efforts to highlight the issue of Palestine, adding that the two sides attach great importance to the issue.
Elsewhere in his remarks, Arouri reacted to Zionist regime's threatening rhetoric towards Gaza following the senior Hamas delegation visit to Iran, and said, "We are not afraid of Zionist regime threats."
If enemies attack Gaza they will be defeated and will suffer heavy casualties, the Hamas official underlined.
He cautioned Arab countries about normalization of ties with the Zionist regime of Israel, adding that Hams will never recognize Israeli regime and will not give up its right of resistance.
"Despite the existing difficulties, fighting the Zionist occupiers and resisting against them is our option," al-Arouri added.
He emphasized that the resistance's weapon is not negotiable and the issue has not been and will not be discussed in the reconciliation talks between Palestinians.
Delegation of senior Hamas officials were in Iran's capital on Friday to confer with Iranian officials on mutual ties as well as the latest developments in the occupied Palestinian lands.