Pulitzer Prize Winner Calls Trump 'Idiot' after Anti-Iran Speech
TEHRAN (Tasnim) - An American investigative journalist took a swipe at the US president for his ignorance of the world of politics following his recent hostile speech against Iran, saying Donald Trump is an "idiot, delusional, and con artist" that creates his own reality.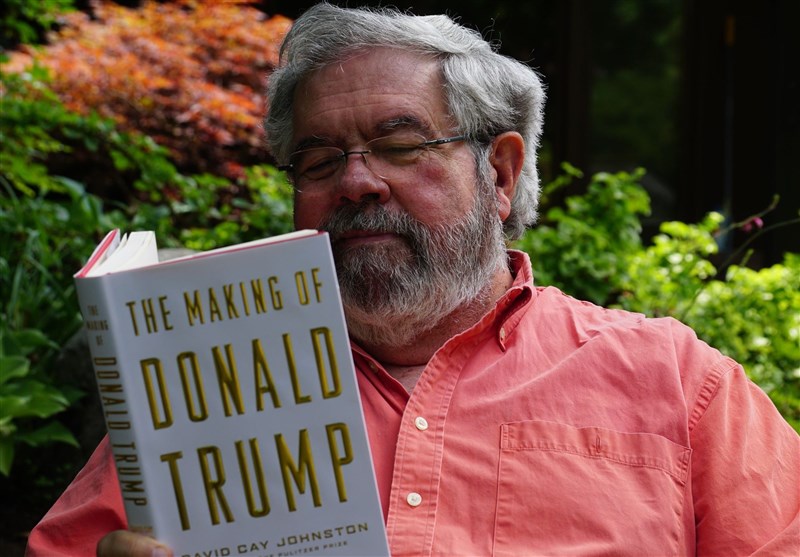 In an interview with the Tasnim News Agency, David Cay Johnston lashed out at Trump for "living in the emotional moment" a couple of days after the US president delivered a hawkish speech to announce his new strategy for Iran.
He also criticized the US administration's policy of praising Saudi Arabia for fighting against terrorism, saying the Riyadh regime is heavily funding terrorism.
David Cay Johnston is a Pulitzer Prize winning investigative reporter who has broken many major stories over the past 50 years about corruption, spying and official misconduct. He has known Donald Trump for 29 years, revealed in 1990 that he was no billionaire and in 2016 wrote the worldwide bestseller 'The Making of Donald Trump', which documents Trump's decades of deep entanglements with mobsters, a major drug trafficker and various swindlers.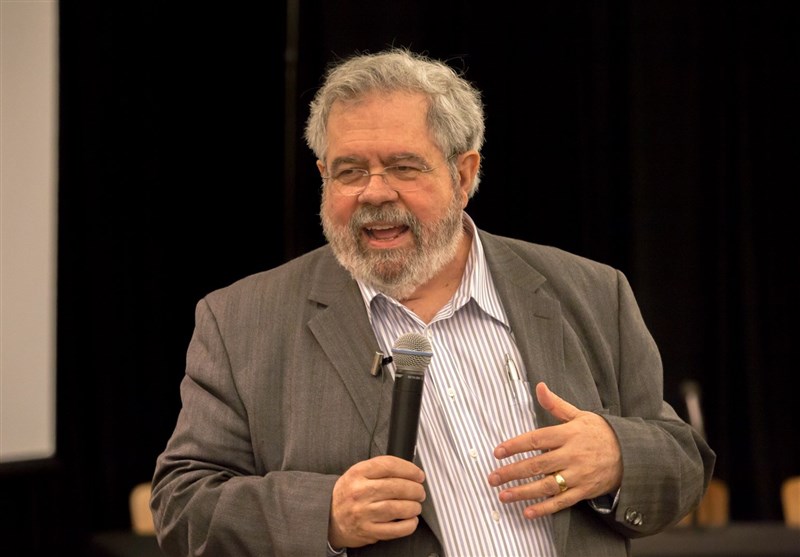 The Washington Monthly magazine calls Johnston one of America's most important journalists.
A long-time reporter for the New York Times and the former president of the Investigative Reporters & Editors (IRE), Johnston has also won the IRE Medal and a George Polk Award for his investigative reporting. He used to teach business regulation, property and tax law of the ancient world at Syracuse University College of Law.
The following is the full text of his interview with Tasnim:
Tasnim: Last week, US President Donald Trump unveiled his new strategy for Iran, saying it begins with imposing tough sanctions on the Islamic Revolution Guards Corps (IRGC), and also accused Iran of proliferation of missiles and weapons. Why, do you think, has Trump focused on efforts to curb Iran's military capabilities?
Johnston: First, Trump doesn't know anything — and I mean that. He doesn't know a Sunni from a Shia and his campaign described a Sikh as a Muslim. The fact that Iran has a rich cultural and intellectual heritage is beyond Trump's mind and is part of the reason he was played by the Saudi regime — because his ignorance of geo politics and world culture is appalling.
Trump, like his grandfather Frederich a draft dodger, said during the campaign that he is "really good at war" and that he knows more about ISIL than the American generals, and that he is so smart he can learn everything there is to know about missiles and warfare in 90 minutes.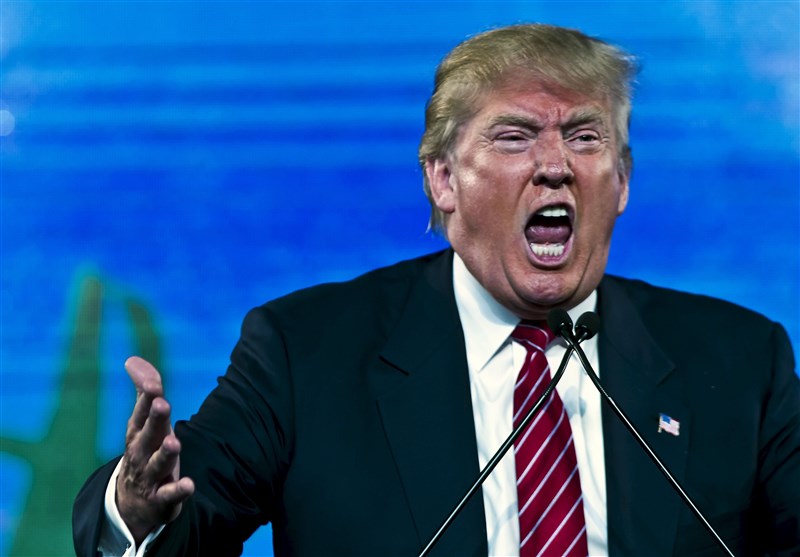 These are the words of a con artist, Donald just makes stuff up. Donald creates his own reality — he says it and that, in his mind, makes it so.
Donald says what he thinks will get him some momentary advantage. He is not a strategic thinker. He lives in the emotional moment.
Tasnim: While the governments of Syria and Iraq acknowledge that Iran's genuine supports have helped them defeat the militant groups and the Daesh (ISIL) terrorists, Trump has accused Iran of "fueling sectarian violence in Iraq, and vicious civil wars in Yemen and Syria" in his speech. What is your take on this, considering Trump's refusal to comment on the role of the US regional ally, Saudi Arabia, in the war on Yemen?
Johnston: It's worse than your question. Donald praised the Saudis for fighting against "terrorism" which they fund heavily and denounced Qatar, which provides America's most important military base in the Middle East.
Donald is not a serious person. He claims to be the world's leading expert on about 20 issues including taxes, a field in which I am widely recognized for my deep knowledge, while he cannot articulate the most basic facts about taxes, accounting, the time value of money, etc.
He is, in the classic ancient Greek meaning of the word, an idiot.
Tasnim: At the conclusion of his anti-Iran speech, Trump prayed for a future where "American and Iranian, Muslim, Christian, and Jewish" can live in a world free from violence, hatred, and terror. But he himself is known by many for hate-filled speeches and normalization of the language of hatred. What is your take on this issue as an American citizen?
Johnston: Your are trying to make sense of what Donald does. Understand this: The Trump presidency is about one thing and one thing only — it is about Trump.
Donald believes he is the superior human being. He believes he is so smart he can learn anything in minutes. (see above on missiles, ISIL, etc.)
It's all a con. Donald is a con artist pure and simple.
Sadly, in designing the American Constitution the Framers had many great insights for what was then the radical idea of self-governance. But they never anticipated a narcissistic, delusional, swindler and con artist.