UN Envoy Rejects Anti-Iran Human Rights Report
TEHRAN (Tasnim) – Iran's ambassador to the United Nations Human Rights Council dismissed as "flawed" a new report by the UN special rapporteur on the human rights situation in Iran.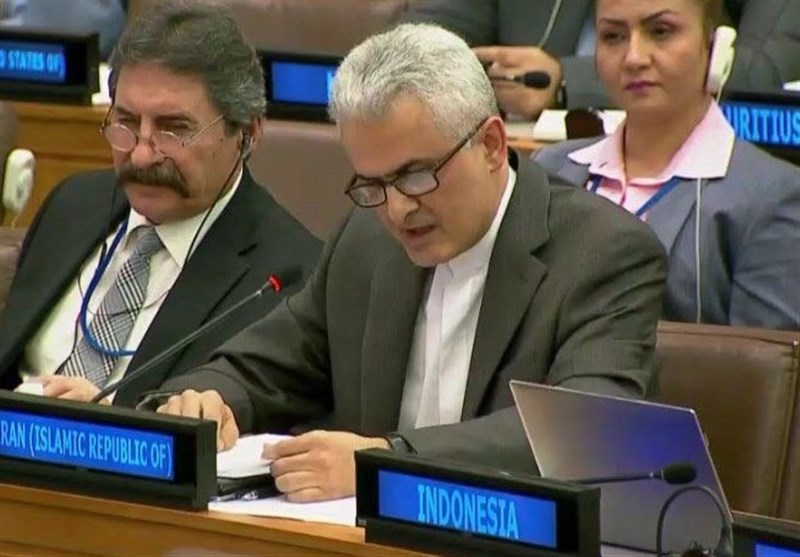 In comments on Wednesday, Iran's envoy to the UNHRC, Hassan Nejad, said the report by Asma Jahangir has portrayed a flawed and distorted image of the human rights situation in Iran.
Denouncing the report for turning a blind eye to the unilateral and unlawful US-led sanctions against Iran, the envoy said there is no mention of more than 17,000 Iranian victims of terrorism in Jahangir's report.
Pointing to the rapporteur's call for a visit to Iran, Hassan Nejad said Iran would welcome her provided that the UN designates special rapporteurs on the human rights situation for all other 192 member states.
The ambassador also hit back at Saudi Arabia for the anti-Iran allegations, saying the Riyadh regime and its allies have killed the highest number of children in the world.
Jahangir, from Pakistan, was designated as the special rapporteur on the situation of human rights in Iran by the UN Human Rights Council in September 2016.
Tehran has frequently reiterated that it basically disapproves of appointment of a UN special rapporteurs on the situation of human rights in Iran, saying what is more ridiculous is that Saudi Arabia assigns such rapporteurs.