Iran Parliament to Report 18 Cases of JCPOA Breach by Other Parties: MP
October, 28, 2017 - 13:43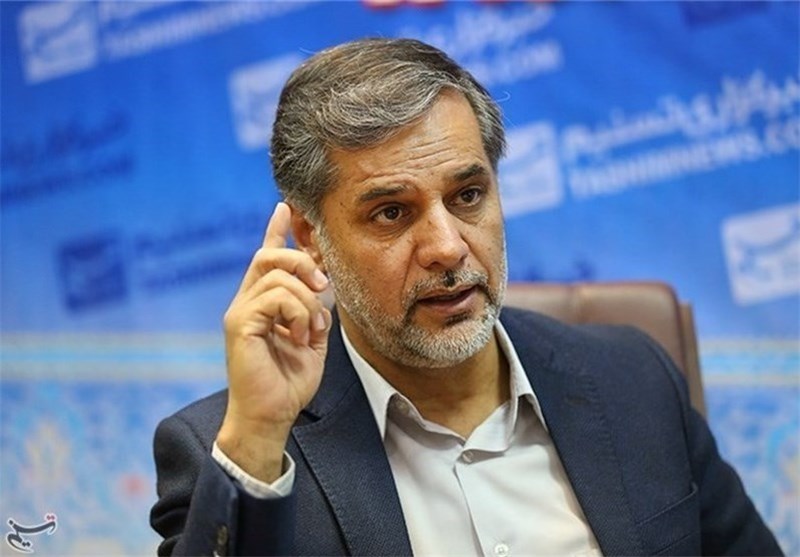 TEHRAN (Tasnim) – A senior Iranian lawmaker announced that the parliament is set to mention 18 cases of breach of the 2015 nuclear deal, also known as the Joint Comprehensive Plan of Action (JCPOA), in its third half-yearly report on the implementation process of the deal.
Speaking to the Tasnim News Agency, Spokesperson for the Parliament's National Security and Foreign Policy Commission Hossein Naqavi Hosseini said the draft document of the third biannual report on JCPOA implementation was read out in a recent meeting of the commission.
He added that 18 cases of breaches of the JCPOA by other parties to the nuclear deal have been mentioned in the report.
The lawmaker also said the report is slated to be read out during an open session of the parliament on Tuesday.
Iran and the Group 5+1 (Russia, China, US, Britain, France, and Germany) on July 14, 2015, reached a conclusion over the text of the JCPOA. The accord took effect in January 2016 and was supposed to terminate all nuclear-related sanctions against Iran all at once, but its implementation has been hampered mainly due to US policies.
According to a law that requires the Iranian administration to safeguard the nation's achievements and nuclear rights, the National Security and Foreign Policy Commission has been tasked with monitoring "the proper implementation" of the JCPOA, and is required to submit a report on the issue to the presiding board of the parliament every six months.