Iran, Sri Lanka Resolved to Deepen Relations: President Rouhani
TEHRAN (Tasnim) – Iranian President Hassan Rouhani said Tehran and Colombo are determined to promote their bilateral ties in all political, economic and cultural areas.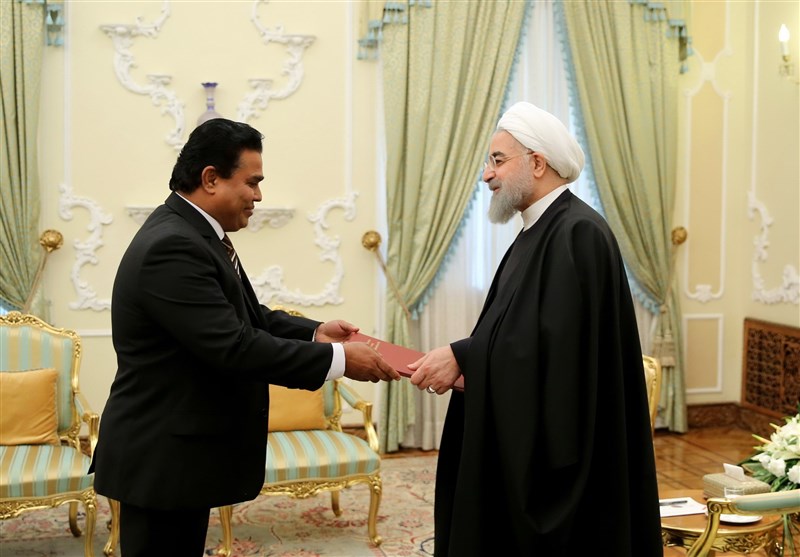 Speaking at a Saturday meeting with Sri Lanka's new ambassador to Iran, Sharif Anis, President Rouhani hailed the ties between the two countries as close and cordial and said, "The two governments are willing to develop the relations and cooperation in all fields."
"The Islamic Republic of Iran is ready to expand and strengthen commercial, economic, scientific and cultural relations with Sri Lanka," he said.
Rouhani, who received the letter of credence of the new Sri Lankan ambassador in the meeting, also stressed the need for further efforts to develop banking ties between the two countries.
Anis, for his part, hailed Tehran-Colombo relations in various cultural, political, and economic areas as age-old and called for efforts to boost cooperation in all spheres.