Syria Army Advancing on Last Daesh Hotbed in Deir Ez-Zor
TEHRAN (Tasnim) – Syrian forces and their allies continued to make gains in their fight against Daesh (ISIL) militants in Deir ez-Zor, making advances toward a major city in the eastern province.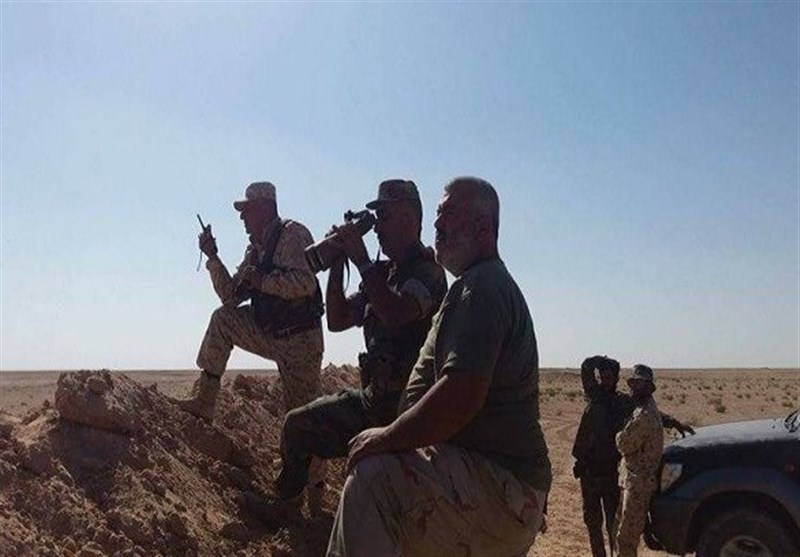 On Friday, Syrian troops engaged in heavy clashes with Daesh terrorists in the neighborhood of Mihkan, south of al-Mayadeen city, and made advances toward al-Bokmal, the last stronghold of the terror group in the province, SANA reported.
Local sources said that the terrorists have set up barriers on the city's entrances and planted booby traps, mines, and other explosives across the city to slow down the pace of the army's advance.
In order to retake al-Bokmal, Syrian warplanes and artillery are targeting the terrorists' positions in the areas of al-Hamidiya, al-Ardi, al-Mattar al-Qadim, Khasarat, Kanamat and al-Sheikh Yassin.
Daesh overran large parts of Deir ez-Zor province, including its many oil fields, in mid-2014 as it seized swathes of land in Syria and neighboring Iraq.
By early 2015, the Takfiri terrorists were in control of some parts of the city of Deir ez-Zor and besieged the remaining parts, which were under government control.
Syria has been gripped by foreign-backed militancy since March 2011. The Syrian government says the Israeli regime and its Western and regional allies are aiding Takfiri terrorist groups wreaking havoc in the country.