Global Hegemonic System Dare Not Invade Iran: Navy Commander
October, 29, 2017 - 14:23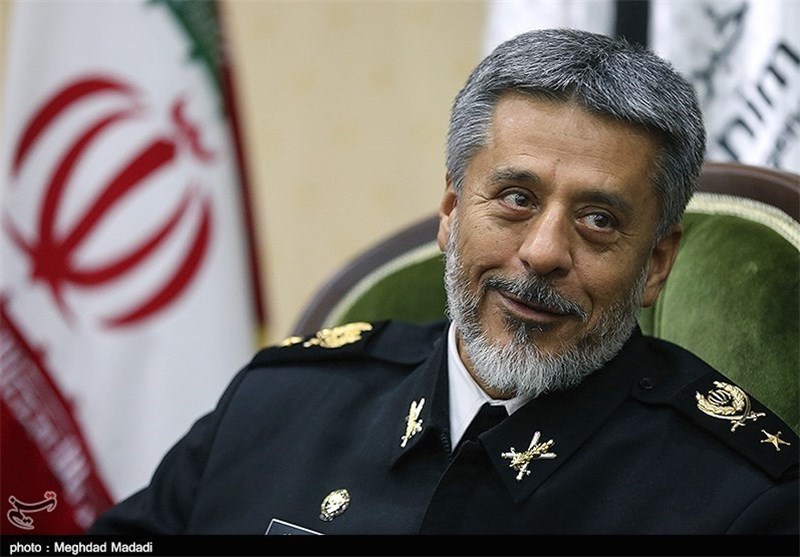 TEHRAN (Tasnim) – Iranian Navy Commander Rear Admiral Habibollah Sayyari hailed the country's growing defense power and said the global hegemonic system led by the US government dare not launch an attack against the Islamic Republic.
Speaking to the Islamic Republic of Iran Broadcasting (IRIB) on Saturday, Admiral Sayyari reiterated Iran's defense doctrine and said the country's military power is only meant for defense, adding that the Islamic Republic never intends to invade any country.
"As long as we have high deterrent power, we are safe and the global hegemonic system dare not attack us," the commander stressed.
He also rejected the notion that Iran will hold talks with foreign countries about its military might, saying that the country's defense power is not negotiable.
Iran, which reached a nuclear deal known as the Joint Comprehensive Plan of Action (JCPOA) with the Group 5+1 (Russia, China, the US, Britain, France and Germany) back in July 2015, has repeatedly underlined that its military might is an issue related to defense of its territorial integrity and has nothing to do with the JCPOA.
Iran has also underscored frequently that its military might poses no threat to other countries and that the Islamic Republic's defense doctrine is entirely based on deterrence.