Tehran Oil Refinery Fire Death Toll Rises to 7
TEHRAN (Tasnim) – The death toll from a fire at Tehran Oil Refinery rose to seven after one of those injured in the incident died in hospital on Saturday evening.
October, 29, 2017 - 13:27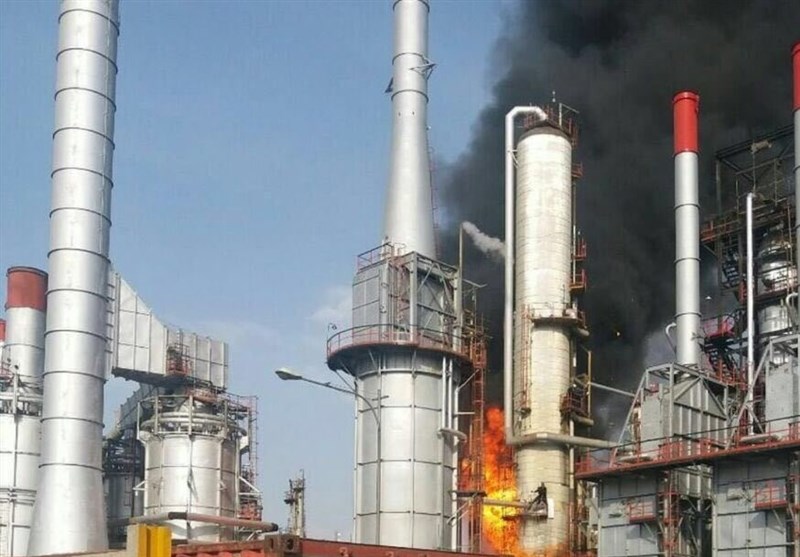 The fire that broke out at the refinery on Friday afternoon killed six people and critically injured two.
One of them later succumbed to his injuries in the hospital.
Iranian Parliament Speaker Ali Larijani said in a public session of parliament on Sunday morning that a number of related commissions have dispatched delegations to investigate the incident.
Larijani called for adoption of necessary measures in refineries to prevent repetition of such incidents.
According to Hedayatollah Jamalipoor, the governor of Rey district, south of Tehran where the refinery is located, "when the engineers and technicians were busy repairing a unit of the refinery, leak of oil materials caused a fire and as a result, six engineers and technicians lost their lives and two others were injured."
The official added that "the other units in the refinery have not been affected".
Tehran Oil Refining Company is engaged in crude oil and hydrocarbon refining. It produces and processes different oil byproducts. It operates as a subsidiary of National Iranian Oil Refining and Distribution Company.