Russia's Long-Range Bombers Strike Terrorists in Syria's Deir ez-Zor Province
TEHRAN (Tasnim) - The airstrikes in the area of Abu Kemal (aka Al Bukamal) town have resulted in the destruction of stockpiles of weapons and command posts of the Daesh (also known as ISIL or ISIS) terrorist group.
November, 04, 2017 - 18:23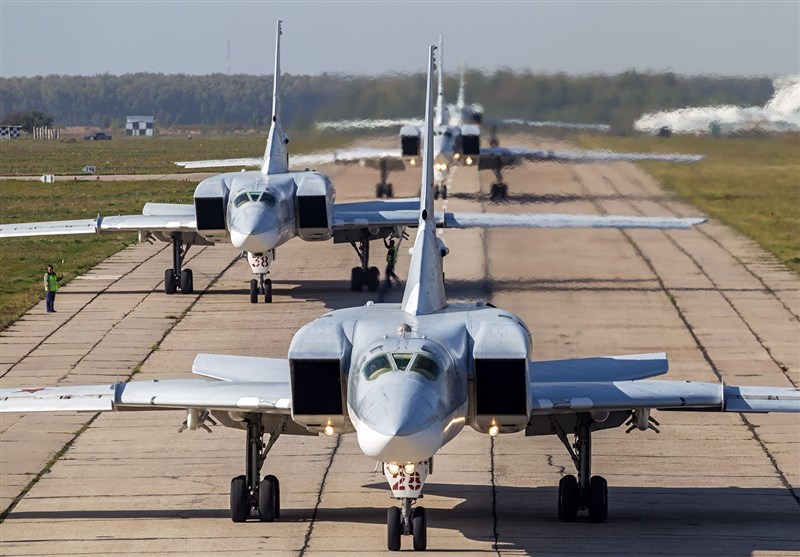 Russian Tu-22M3 bombers that took off from Russian territory and reached Syria via Iran and Iraq conducted airstrikes against Daesh targets, focusing mostly on arms, munitions depots and command posts, Sputnik reported.
The Russian Defense Ministry said in a statement that "provided data confirm destruction of all assigned objects."
Russian Defense Ministry's spokesman Maj. Gen. Igor Konashenkov has said that almost two dozen anti-Daesh (anti-ISIS) strikes by the Russian military in the past days have paved the way for the Syrian army to succeed in the area.
So far, more than 90 percent of the territory of Syria has already been liberated from Daesh, according to the Russian military. Russian Defense Minister Sergei Shoigu has also said that Moscow's military campaign in Syria that has been ongoing since 2015 will be finished soon.