US Lawmakers Intend to Maintain JCPOA: EU's Mogherini
TEHRAN (Tasnim) – European Union Foreign Policy Chief Federica Mogherini said there are "clear indications" that US lawmakers intend to preserve the 2015 nuclear deal between Tehran and world powers.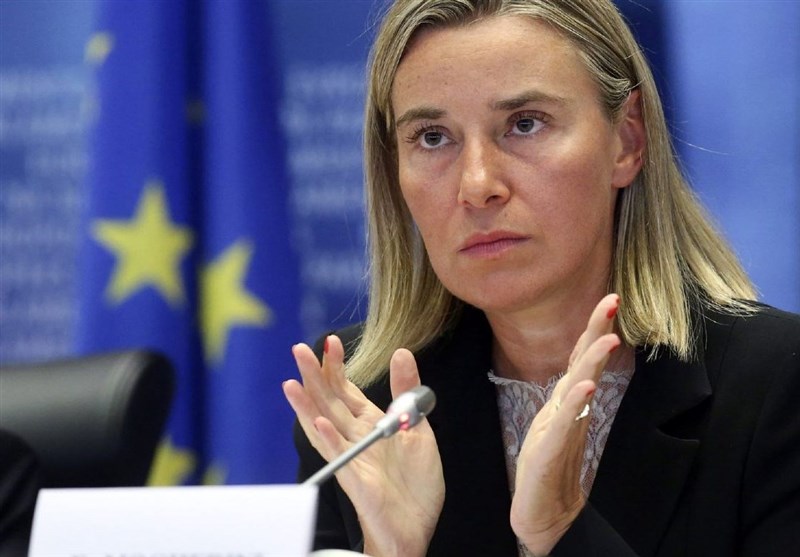 "I got clear indications that the intention is to keep the United States compliant with the agreement," Mogherini said at a press conference on a visit to Washington on Tuesday, Reuters reported.
"I made clear any outcome of any process ... has to be, at the end of the day, compliant with the deal," she added.
Mogherini said she had voiced her readiness to help lawmakers "find solutions that are compatible" with US compliance under the agreement.
On October 13, Trump in a major confrontational stance against the Islamic Republic of Iran refused to certify the deal, known as the Joint Comprehensive Plan of Action (JCPOA).
The 159-page nuclear agreement between Iran and the Group 5+1 (Russia, China, the US, Britain, France, and Germany) was reached in July 2015 and came into force in January 2016.
Since the historic deal was signed in Vienna, the IAEA has repeatedly confirmed the Islamic Republic's compliance with its commitments under the JCPOA, but some other parties, especially the US, have failed to live up to their undertakings.