Iran to Dispatch Naval Fleets to Open Waters between Europe, Americas: Commander
November, 08, 2017 - 17:58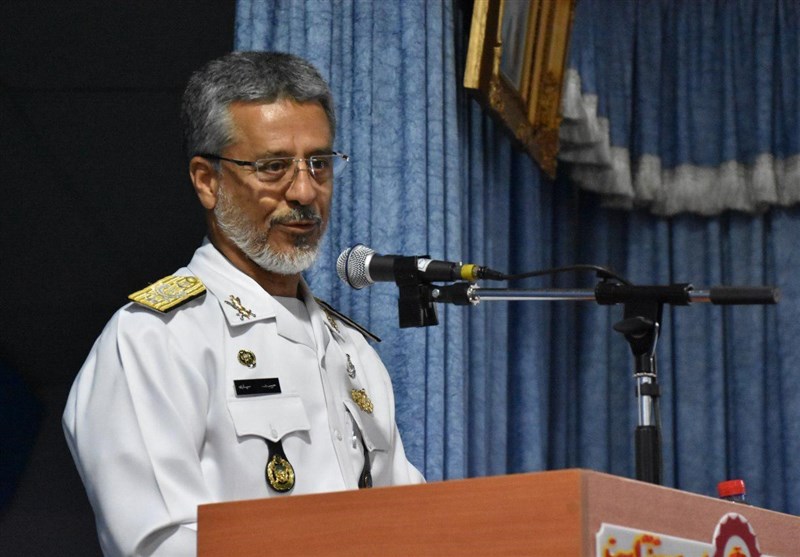 TEHRAN (Tasnim) – The former long-serving commander of the Iranian Navy, Rear Admiral Habibollah Sayyari, praised the forces' powerful presence in international waters and said the Navy plans to send fleets to open seas between Europe and Americas.
Speaking at a ceremony held in Tehran on Wednesday to introduce the new commander of the Navy, Rear Admiral Sayyari said the path to progress in today's world is the sea because it will be the main supplier of human needs in the future.
Today, the Iranian naval forces sail through the Mediterranean Sea, the Red Sea, and the Indian Ocean, added Admiral Sayyari, who has recently been appointed as the deputy chief of the Army for coordination.
Sailing in open waters between Europe and Americas should be the Navy's goal, which will be realized in the near future, the outgoing navy commander noted.
In recent years, Iran's naval forces have increased their presence in high seas to secure naval routes and protect merchant vessels and oil tankers against pirates.
In line with international efforts to combat piracy, the Iranian Navy has also been conducting anti-piracy patrols in the Gulf of Aden to safeguard the vessels involved in maritime trade, especially the ships and oil tankers owned or leased by Iran.