Iran Dismisses Accusation of Involvement in Bahrain Pipeline Blast
November, 12, 2017 - 13:32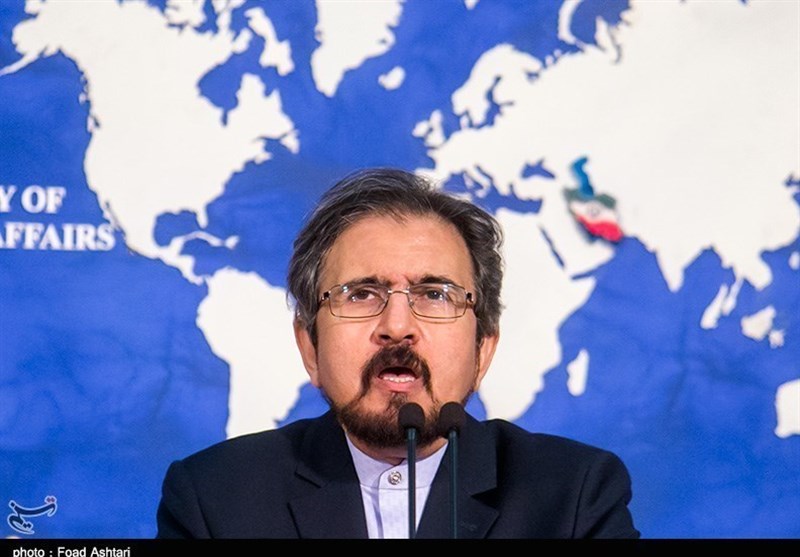 TEHRAN (Tasnim) – Iran's Foreign Ministry slammed as baseless lies the allegations that Tehran was behind an oil pipeline explosion in Bahrain, recommending that the Manama regime's officials stop playing the childish game of putting the blame on others after every single incident in their country.
In a statement on Sunday, Foreign Ministry Spokesman Bahram Qassemi lashed out at Bahrain for adopting "cheap and baseless stances" by accusing Iran of involvement in the recent oil pipe blast in the Persian Gulf country.
"It seems that the only thing Bahraini officials have learnt to say after every incident on that island is to accuse Iran," the spokesperson said, reminding the Manama regime that the era of such lies and childish blame games has ended.
He also reiterated that Iran regards the stability and security of neighbors as its own security.
His comments came after Bahrain's interior ministry on Saturday accused Iran of having been behind an explosion that caused a fire at a major oil pipeline a day earlier.
Bahrain is led by a royal family that is close to Al Saud, and the fresh accusation against Iran followed the Saudi allegations of Iranian interference in Lebanon and Yemen.
Bahrain has been gripped by uprisings since 2011. Scores of civilians have been killed and hundreds of others injured and arrested in the ongoing crackdown on the peaceful demonstrations.
Amnesty International and many other international rights organizations have frequently censured the Bahraini regime for the rampant human rights abuses against opposition groups and anti-regime protesters.