Turkish PM Denies Working with Former US Security Aide
TEHRAN (Tasnim) - Turkey's Prime Minister Binali Yildirim has denied the country's involvement in an alleged plan with former US security adviser Michael Flynn to kidnap US-based Fetullah Gulen, the leader of Fetullah Terrorist Organization behind last year's coup attempt.
November, 12, 2017 - 17:59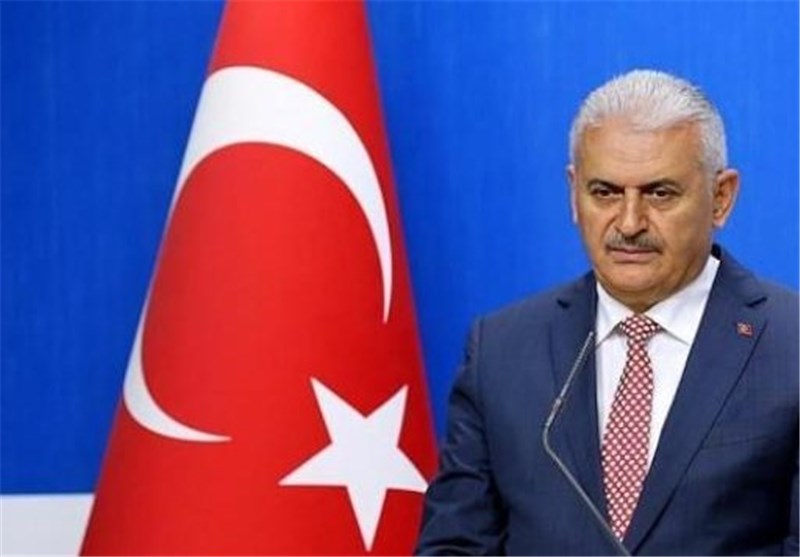 In a televised interview with popular television host Fareed Zakaria on CNN international on Saturday evening, Yildirim said Turkey was expecting the White House to extradite Gulen.
However, "we see that there is no any signal [through] which extradition will be in place," said Yildirim, speaking in English.
When asked if Flynn had given any assurances to Turkey, Yildirim said, "No, we are not dealing with Michael Flynn, we are dealing with the government of United States."
Flynn had publicly supported Gulen's extradition in an op-ed published on The Hill -- a US political website -- on Nov. 8, the US presidential Election Day, according to Zakaria.
Yildirim said the Turkish justice minister was in contact with his US counterpart regarding Turkey's extradition request, Anadolu Agency reported.
"They were in communication. They are still in communication to provide some progress on that matter."
He compared the defeated coup attempt in Turkey to the Sept. 11, 2001 attacks in New York, adding that Turkey was the first country to offer help and send its army to Afghanistan to fight the US war on terror.
"We didn't ask who was behind this. The United States said this is Al-Qaeda behind of this attack and Al-Qaeda is responsible. Nobody asked the United States is there any evidence that Al-Qaeda did so," he said.
On Friday, the Wall Street Journal claimed in a story that investigators working for Special Counsel Robert Mueller on an investigation into alleged Russian meddling in the 2016 US election had found out that Flynn had met with Turkish representatives twice last year.
According to the story, the latest meeting with Turkish officials took place last December, weeks before Trump's inauguration, in which Flynn and his son Michael Flynn Jr. were offered $15 million to kidnap Gulen from his multimillion-dollar complex in Pennsylvania.
Previously, the paper had reported about a meeting on Sept. 19, 2016 in which Flynn and two Turkish businessmen discussed ways to deliver Gulen to Turkey without going through legal procedures in the US.
The WSJ based its story regarding the December meeting on sources familiar with the investigation without mentioning their identity.
Flynn's top attorney in a statement on Friday called the allegations "outrageous" and "false".
Flynn, who only lasted 24 days as Trump's national security adviser, has been a key figure in Mueller's Russia investigation.
FETO and its leader Gulen orchestrated the July 15, 2016 attempted coup, which left 250 people killed and nearly 2,200 injured.