Quake Rescue Work in Iran at Final Stage, Death Toll above 420
TEHRAN (Tasnim) – As the rescue and relief operations to help people affected by a massive earthquake in western Iran is nearing completion, officials revised down the death toll to 423 on Tuesday morning, saying 12,000 dwellings have been razed to the ground in the disaster.
November, 14, 2017 - 10:29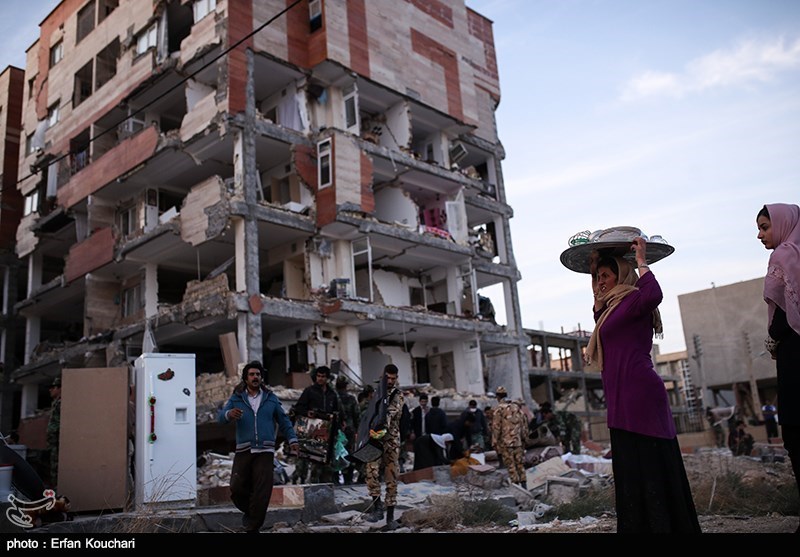 The latest statistics on Tuesday morning show 423 people have been killed and 7,370 others injured in Iran by the Sunday night's earthquake measuring 7.3 on the Richter scale, whose epicenter was near Halabjah, southeast of Iraq's Sulaymaniyah.
In a statement on Monday evening, the Iranian government expressed sympathy with the bereaved families of the victims and declared Tuesday as the day of mourning across the country.
The province of Kermanshah had earlier declared three days of mourning.
The province of Kermanshah, hit hardest by the quake, have received dozens of rescue teams from across the country to search for the survivors stuck under the rubble and save the wounded.
Head of the country's Emergency Medical Service said on Tuesday morning that the rescue and relief operation and the transfer of the injured in Kermanshah have almost finished.
President Hassan Rouhani arrived in Kermanshah this morning to visit the areas worst hit by the earthquake and get updates on the rescue operations.
In the province of Kermanshah, a number of administrative buildings have been used to accommodate the people made homeless in the disaster, as the temperature drops sharply in the night.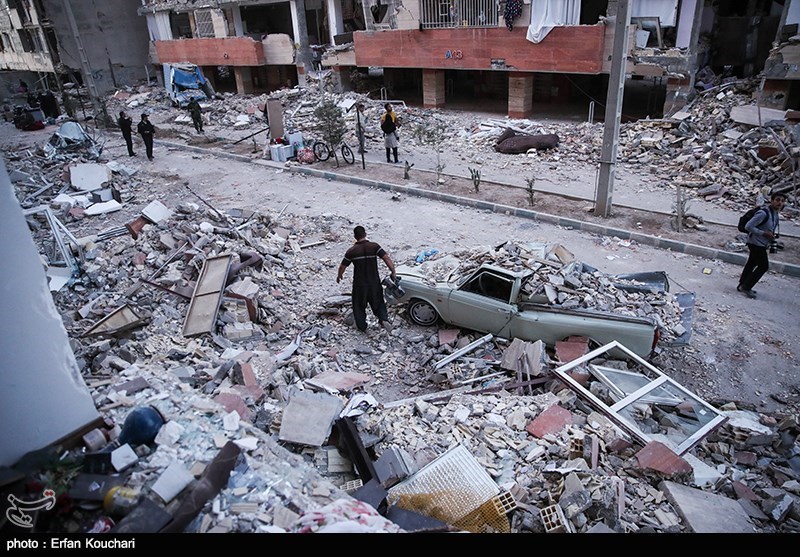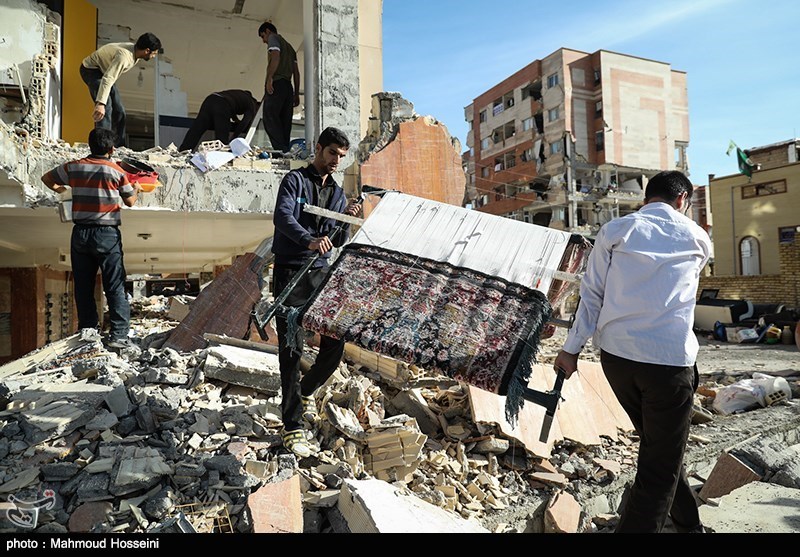 One of the cities hit worst by the massive quake is Sarpol Zahab. Witnesses say they were appalled to see the city skyline on Monday morning, saying half of the buildings seem to have been destroyed.
The military forces, including the Army, the IRGC and Basij, rushed to assist with the response operation immediately after the quake. Helicopters of the Army Ground Force Airborne Unit have been transferring those injured in the disaster, and the planes operated by the IRGC have carried five groups of the wounded to capital Tehran.
An official said more than 12,000 houses in the urban and rural areas in the province of Kermanshah have been completely destroyed.
In a message on Monday morning, Leader of the Islamic Revolution Ayatollah Seyed Ali Khamenei ordered all Iranian officials to rush to help the large number of people affected by the earthquake, and particularly rescue those trapped under rubble in the very first hours after the disaster.