Israel Major Barrier to Nuclear-Free Mideast: Iranian Diplomat
November, 15, 2017 - 15:36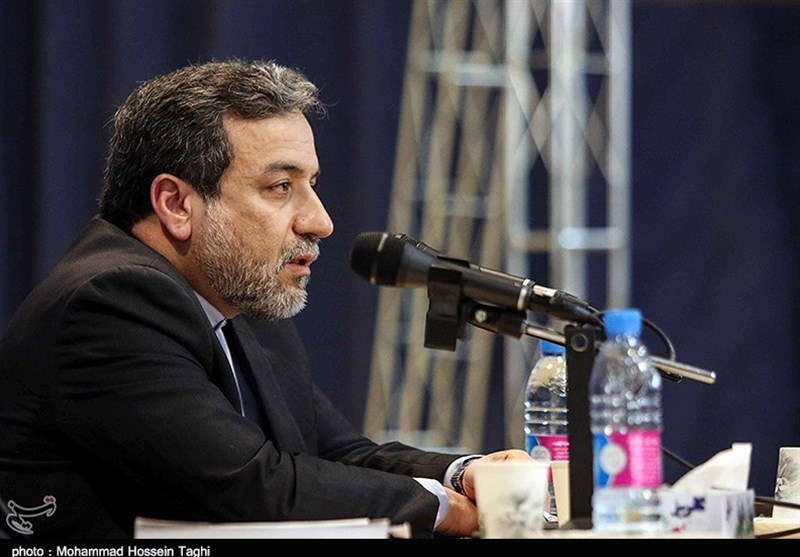 TEHRAN (Tasnim) – An Iranian deputy foreign minister denounced the Israeli regime as the main obstacle to the establishment of a nuclear weapon free Middle East, saying Tel Aviv, benefiting from US support, ruins efforts to prevent proliferation of atomic weapons.
In an address to the conference 'Regional Security in the West Asia, Emerging Challenges and Trends', held in Tehran on Wednesday, Iranian Deputy Foreign Minister for Legal and International Affairs Abbas Araqchi took a swipe at the Tel Aviv regime for obstructing attempts at creating a nuclear-free Middle East.
By possessing an estimated number of 85 to 400 nuclear warheads, Israel has been hampering initiatives to prevent the proliferation of nukes, he added.
Highlighting the US's backing for Israel's nuclear program, Araqchi said a series of arrangements have been made to prevent the failure of the 2020 Review Conference of the Parties to the Treaty on the Non-Proliferation of Nuclear Weapons (NPT).
Israel is widely understood to possess nuclear weapons but declines to confirm or deny it under the policy of nuclear ambiguity. It has refused to join the nuclear Non-Proliferation Treaty and been the only obstacle in the way of realization of a nuclear-weapons-free Middle East.