Robert Mugabe 'Under House Arrest' in Zimbabwe after Army Seizes Control
TEHRAN (Tasnim) - President Robert Mugabe is under house arrest after the military seized control of Zimbabwe, South African president Jacob Zuma has said.
November, 15, 2017 - 16:41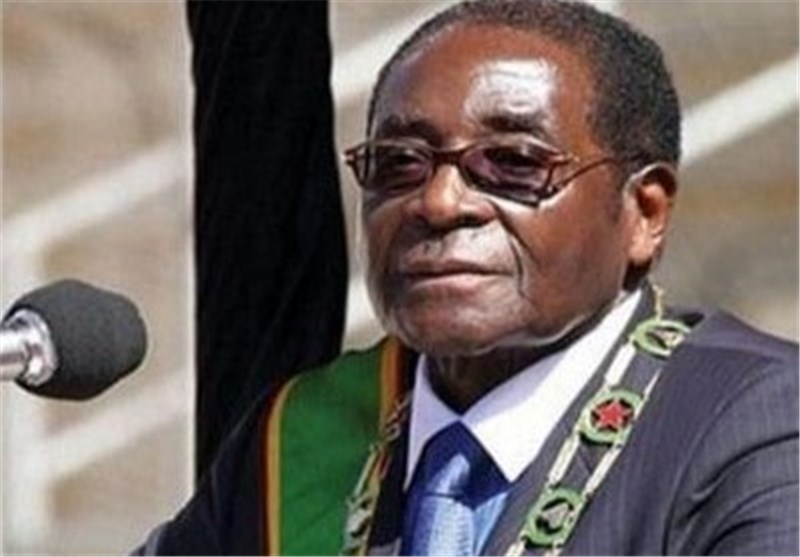 Mr. Zuma spoke to the 93-year-old leader who said he was "confined to his home" but "fine", according to an official statement released by the South African president's office, Independent reported.
He is also in contact with the Zimbabwean Defense Force (ZDF), the statement said.
South Africa said it was sending envoys to meet with Mr. Mugabe and the military.
After taking control of state TV early on Wednesday, an army spokesman announced the military was targeting people close to Mr. Mugabe who it says have caused "social and economic suffering".
A statement read out by Major General Moyo gave assurances the 93-year-old leader and his family were "safe and sound". The leader has not yet appeared or given a statement himself.
Gunfire erupted near Mr. Mugabe's private residence in Harare in the early hours of the morning, AFP reported.
"From the direction of his house, we heard about 30 or 40 shots fired over three or four minutes soon after 2.00 am," a resident who lives near the leader's mansion in the suburb of Borrowdale said.
The army has denied staging a military coup, saying that once it has completed its "mission", the country will return to "normalcy".
Gen Moyo said the army wanted to make it "abundantly clear" that the move was not a military takeover.
Instead, he claimed "what the Zimbabwe defense forces are doing is to pacify a degenerating political, social and economic situation in our country, which if not addressed may result in a violent event."