Iranian Diplomat Hails EU Support for JCPOA
TEHRAN (Tasnim) – An Iranian deputy foreign minister commended the European states for endorsing the Joint Comprehensive Plan of Action (JCPOA), saying the nuclear deal has provided a roadmap to cooperation between Iran and the EU in various fields.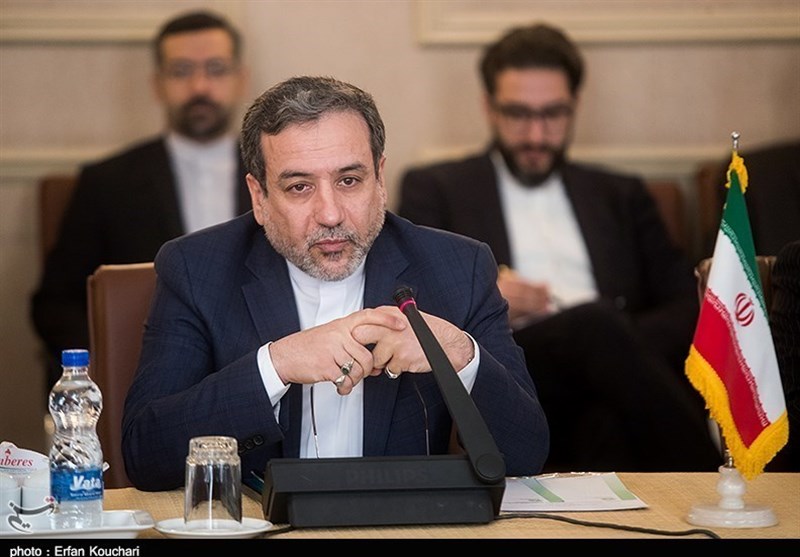 Speaking at a new round of Iran-EU negotiations on closer cooperation in the field of peaceful nuclear technology, held in Iran's central city of Isfahan on Tuesday, Iranian Deputy Foreign Minister for Legal and International Affairs Abbas Araqchi hailed EU's stances on the JCPOA, a nuclear agreement between Tehran and the Group 5+1 (Russia, China, the US, Britain, France and Germany).
"This (JCPOA) is a significant agreement which is yielding results, and I hope we could enjoy the results of such a major deal through cooperation," Araqchi said.
Relations between Iran and the European countries have greatly grown since the implementation of the JCPOA, he added, saying Tehran has held talks with almost all European countries on various issues at all political levels.
Highlighting the ample grounds available for the enhancement of Iran-EU ties, Araqchi pointed to the energy, mainly the oil and gas industry, as a major field for cooperation.
The new round of Iran-EU talks, focusing on "nuclear cooperation, achievements and prospects", began in Tehran on Monday and is proceeding in the city of Isfahan.
Last month, delegations from Iran and the EU held a 2-day round of talks in Brussels on a second joint project to grow bilateral nuclear safety cooperation.
The two sides had launched their first cooperation project of 2.5 million euro in the field of nuclear safety in July.
The first project had been signed back in April within the framework of the JCPOA.
The interaction is part of a five-million-euro package approved in 2016 with regard to Iran-EU cooperation on nuclear safety, according to which the EU helps the implementation of Annex III of the JCPOA.