Palestinians Halt Contacts with US over PLO Office Threat
TEHRAN (Tasnim) - Palestinian President Mahmoud Abbas has ordered a halt to all contacts with the US after it threatened to close his authority's mission in Washington, and won't allow the issue to be used as leverage in any Middle East peace talks, a senior Palestinian official said.
November, 21, 2017 - 17:13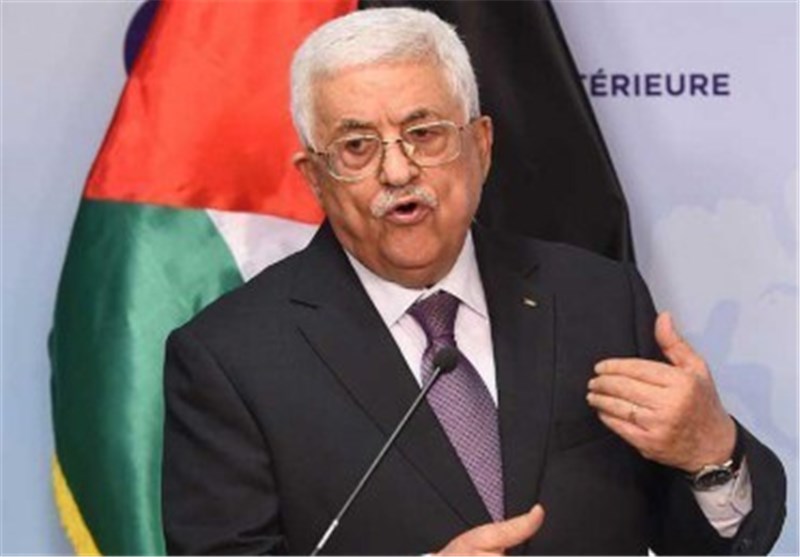 Abbas's office sent a note to government departments and embassies stating that "any meeting with an American official is banned regardless of the reason until they back down and treat us fairly," Azzam Al-Ahmad, a member of the Palestinian Authority administration, said late on Monday.
The suspension of contacts doesn't amount to severing diplomatic relations, he said, Bloomberg reported.
The Trump government put the Palestinians on notice on Friday that it will close the office unless they enter serious peace talks with Israel. The move came after the State Department determined the Palestinians had breached a provision stipulating their presence in the US capital would be terminated if they sought to prosecute Israelis at the International Criminal Court.
The status of the office is reviewed every six months. Abbas said in his speech to the United Nations General Assembly in September that the ICC should prosecute Israeli officials over settlement activity and aggression against Palestinians.
"We got the message and we decided to stop relations with them because we will not allow them to put us at their mercy," Ahmad said.
Trump can keep the office open if he determines within 90 days that the Palestinians were in direct and meaningful negotiations with Israel. The PLO office serves as the Palestinian diplomatic mission in Washington but does not have embassy status as the US doesn't recognize Palestinian statehood.
The two sides are not engaged in direct talks and international mediation efforts have been stalled for years. However, Trump has said he'd like to broker a peace agreement between the two countries, saying it would be the "ultimate deal." His son-in-law Jared Kushner has been leading his administration's efforts to revive peacemaking.
Citing senior Israeli officials, Israel's Channel 2 News reported on Sunday that Trump's team was preparing a peace outline that envisions a Palestinian state but does not call for the evacuation of Jewish settlements in West Bank.
Palestinian officials have said that closing the office would mean the US administration could no longer act as an honest broker in potential peace talks.
The Palestinians are publicly supportive of international peace efforts but have remained skeptical that Trump and Kushner, who are close to Israel, could formulate a plan acceptable to them. Ahmad said the Palestinians had not been consulted so far.
"This 'deal of the century' the US is talking about, we have not seen a single clause of it," Ahmad said.