Iran's President: Sochi Summit Prelude to Congress on Syria's Future
November, 22, 2017 - 11:23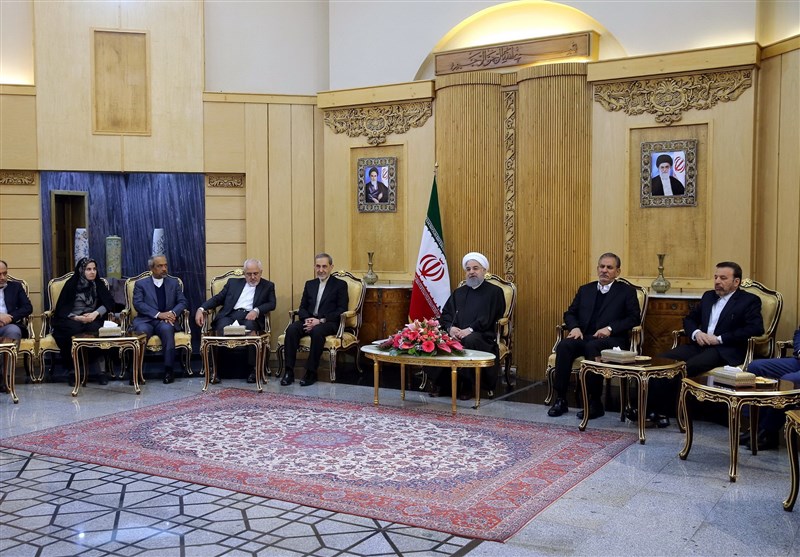 TEHRAN (Tasnim) – Iranian President Hassan Rouhani said the Wednesday's summit with his Russian and Turkish counterparts should pave the way for a subsequent congress for Syrian-Syrian talks about the future of the Arab country in the post-Daesh era.
Speaking to reporters in Tehran on Wednesday morning before departing for Russia's Sochi, President Rouhani said the summit he is going to attend would be of great significance, given the successful results of a series of Syria peace talks brokered by Iran, Russia and Turkey, which have been in progress in Astana over the past 11 months.
The Sochi Summit is taking place between two major events, the president added, saying it follows the final victory against Daesh (ISIL) terrorist group in Syria and Iraq, and precedes a planned congress for talks on the future of Syria.
"It is important that consultations are held in this summit (in Sochi) about that congress, which should be in the Syrian people's interests eventually," President Rouhani added.
He also expressed the hope that the final statement of the Sochi Summit would prepare the ground for a good future in Syria, stressing that the Arab country's fate should be only decide by the Syrian people, not the foreign parties.
Highlighting Iran's influential battle against terrorism in the region, President Rouhani said Tehran favors interaction with the regional countries, while the US, the Zionist regime of Israel and some of the rookie regional rulers are looking for tensions and instability in the region.
In today's summit, President Rouhani, Russia's President Vladimir Putin and President of Turkey Recep Tayyip Erdogan are going to push for peace in Syria, which is recovering from a civil war that started in 2011 and turned into a brutal militancy including a large number of terrorist groups.
The most powerful terrorist group, Daesh, captured large areas of Syria afterwards and made swift advances in northern and western Iraq over the summer of 2014.
On November 19, Daesh terrorists were flushed out of their last stronghold in Syria's Albu Kamal. Liberation of the city marked an end to the group's self-proclaimed caliphate it had declared in 2014.