Iran Denies Seeking Tunisian Mediation for Mending Ties with Saudi Arabia
November, 22, 2017 - 17:05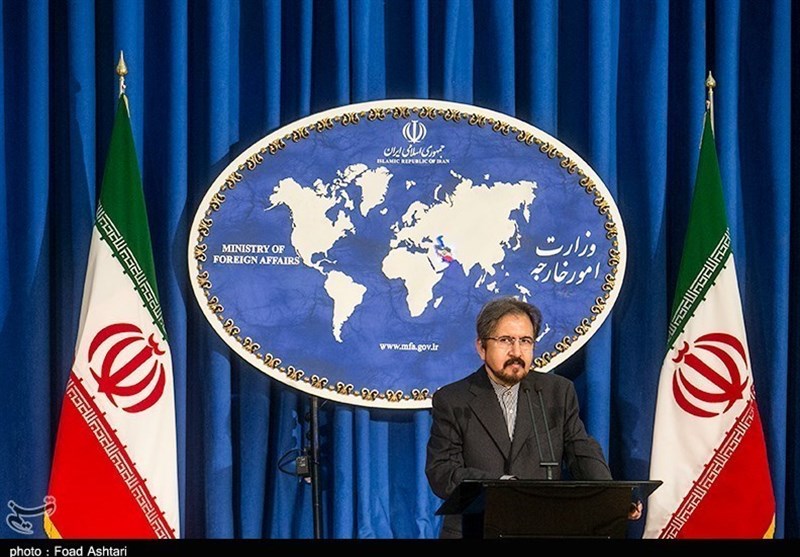 TEHRAN (Tasnim) – Iranian Foreign Ministry Spokesman Bahram Qassemi dismissed as unfounded a report claiming that Tehran has requested Tunis to mediate in the tensions between Iran and Saudi Arabia.
"Iran has made no requests to Tunisia for mediation between Iran and Saudi Arabia and this report is rejected," Qassemi told reporters on Wednesday when asked about a Kuwaiti daily's report.
The daily, Al Jarida, claimed earlier on Wednesday that Iranian Foreign Ministry's Director General for Middle East and North Africa Mohammad Irani had been sent to Tunisia by Foreign Minister Mohammad Javad Zarif to "request his Tunisian counterpart Khemaies Jhinaoui to intervene in the crisis between Tehran and Riyadh and discuss with the Saudis the possibility of behind-the-scenes talks between the two countries to resolve differences."
"Jhinaoui conveyed the message to Saudi Arabia's Foreign Minister Adel Al Jubeir on the sidelines of the Arab foreign ministers' meeting in Cairo last Sunday," the daily said, adding that the Tunisian authorities informed the Iranians that the message had been conveyed to Riyadh and that the Saudis would respond to it next week after studying it.
Tensions ran high between Tehran and Riyadh after Saudi Arabia's execution of prominent Shiite cleric Sheikh Nimr al-Nimr in January 2016, and a subsequent attack by outraged Iranian protesters on the Saudi embassy in Tehran, which resulted in the Arab country's decision to sever its ties with the Islamic Republic.
The controversial move was preceded by a deadly crush of Hajj pilgrims in September 2015, which killed more than 460 Iranians.