Lavrov: Russia Jointly with China Urges North Korea to Implement UN Resolutions
TEHRAN (Tasnim) - Amid the escalation of the crisis on the Korean peninsula this summer by Pyongyang's missile launches, Russia and China proposed a so-called double freeze plan that stipulated simultaneous cessation of North Korea's nuclear activity and US-South Korean military exercises.
November, 24, 2017 - 18:02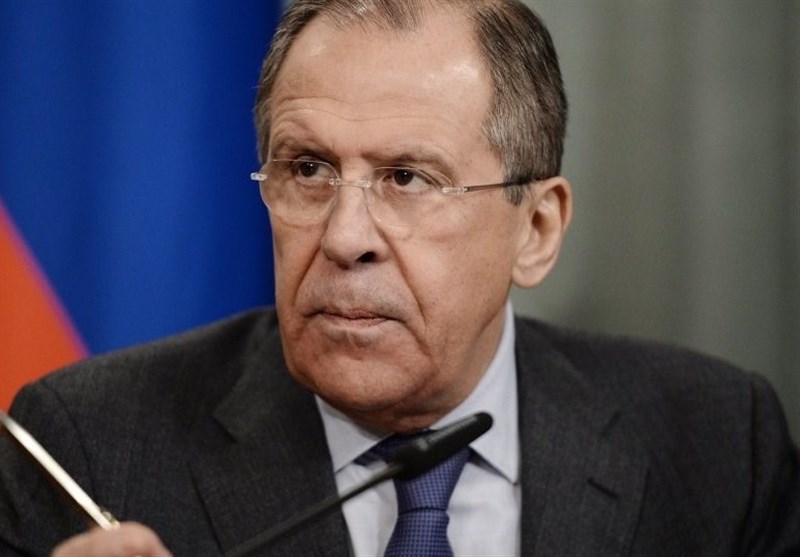 Russia cannot accept Pyongyang's "missile and nuclear gamble," which is in breach the UN Security Council resolution, and insists on the "implementation of other provisions of these resolutions that require the resumption of talks", jointly with China, Russian Foreign Minister Sergei Lavrov stated during a press conference following talks with his Japanese counterpart Taro Kono, Sputnik reported.
In light of the heightening tensions around North Korea's nuclear program, the diplomat also expressed concern over the intentions of the United States to deploy elements of its global missile defense system in the Asia Pacific region.
"We pointed out to our partners that the attempts to flood the region with armaments, military equipment, and overall militarization of this region under the pretext of deterring the North Korean nuclear threat were unacceptable. We believe that the measures which are taken by the United States and its allies in the region are completely disproportionate to what has to be done," Lavrov said.
In response Japanese Foreign Minister Taro Kono said that the purchase of the US anti-missile defense systems by Japan is not a threat to the country's relations with Russia, since it is related solely to the threat posed by North Korea.
In addition, Sergei Lavrov has expressed hope that the way out of the "spiral of confrontation" will eventually be found and the parties will be able to resume negotiations.
The foreign minister made the statements in the wake of the joint US-South Korean drills that kicked off on November 11, with the South Korean military stating that the exercises are aimed at showing "military readiness to defeat any provocation by North Korea with dominant force."
Russia and China have repeatedly voiced their concerns over the increased number of military exercises in the region and reiterated calls to solve the North Korean issue via dialogue.
The double freeze plan proposed by the countries is designed at creating the conditions for negotiations between Seoul and Pyongyang, in the course of which the two parties should agree on the basic principles for the interstate relations, including the non-use of force and engagement to work toward the denuclearization of the Korean Peninsula. However, the US dismissed the suggestion as "insulting", whereas South Korea is yet to provide a response.