Tehran Blasts Saudi Crown Prince Bin Salman's Anti-Iran Remarks
November, 25, 2017 - 00:47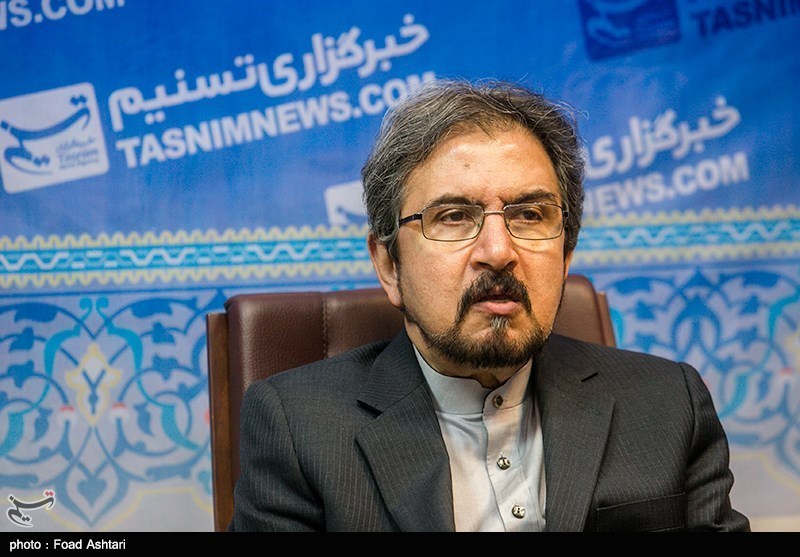 ​​​​​​​TEHRAN (Tasnim) – Tehran on Friday strongly rejected the recent anti-Iran remarks by Saudi Crown Prince Mohammed bin Salman, saying he'd better think about what happened to other regional dictators.
In an interview with The New York Times published on Thursday, Bin Salman had made an analogy between Iran's growing regional influence and Germany's hegemonic policies in the Hitler era.
He told the newspaper, "We learned from Europe that appeasement doesn't work. We don't want the new Hitler in Iran to repeat what happened in Europe in the Middle East."
In reply, Iranian Foreign Ministry Spokesman Bahram Qassemi said given the past immature, absurd and ill-assessed statements and behaviors shown by Saudi Crown Prince, the world community gives no credit any more to his remarks.
"The mistakes made by the adventurist Saudi crown prince, including his latest scandalous interference in the internal affairs of Lebanon which used to be the traditional ally of Saudi Arabia, have put the kingdom in deep trouble," he noted.
Now that Bin Salman has begun to follow in the footsteps of the notorious dictators of the region, the Islamic Republic of Iran seriously advises him to think more about their doomed fates over the recent years, he added.