Adventurists in Persian Gulf Frustrated by Iran's Naval Forces: Top General
TEHRAN (Tasnim) – Chief of Staff of the Iranian Armed Forces said the strategy of close interaction between the naval forces of the Army and the Islamic Revolution Guards Corps (IRGC) has thwarted the plots of "arrogant powers and adventurists" in the Persian Gulf region.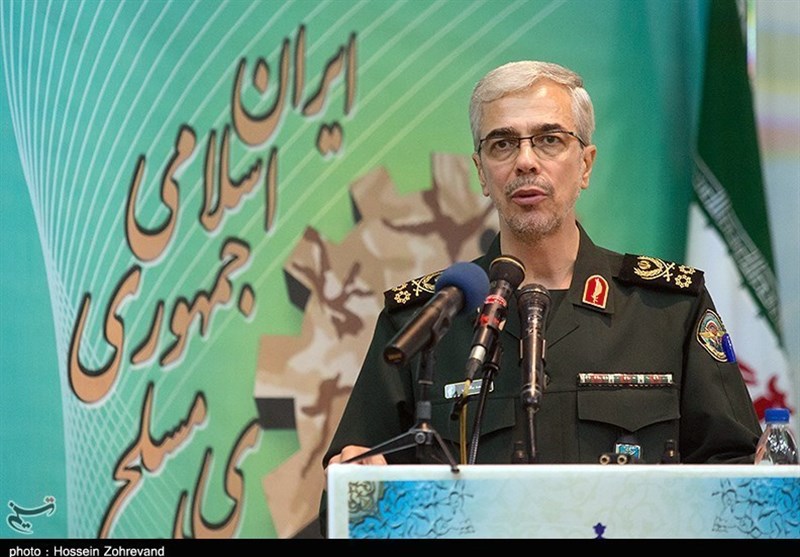 Iran's deterrence and defense power in the sea is the outome of the coordination and synergy between the naval units of the Army and the IRGC, Major General Mohammad Hossein Baqeri said in a statement in commemoration of the National Navy Day.
He also said that Iran's naval power has foiled the schemes and strategies of "the arrogant powers and adventurists in the strategic Persian Gulf region, the Strait of Hormuz, and the Sea of Oman," stressing that outsiders have become passive in the face of Iran's naval capabilities.
In remarks in June 2016, Leader of the Islamic Revolution Ayatollah Seyed Ali Khamenei underlined that security of the Persian Gulf region comes within the purview of the regional countries alone, and dismissed the US claim of seeking security in the region.
"The Persian Gulf security relates to the countries of the region which have common interests, and not to the US. So, security of the Persian Gulf region should be provided by the countries of this region itself," the Leader said.
Ayatollah Khamenei, Commander-in-Chief of the Iranian Armed Forces, has also called for the enhancement of the Iranian naval forces' presence in international waters and expanding the Navy's power in balance with the merit of the Islamic Establishment.