Leader Urges Boost to Iran's Naval Power
November, 28, 2017 - 15:34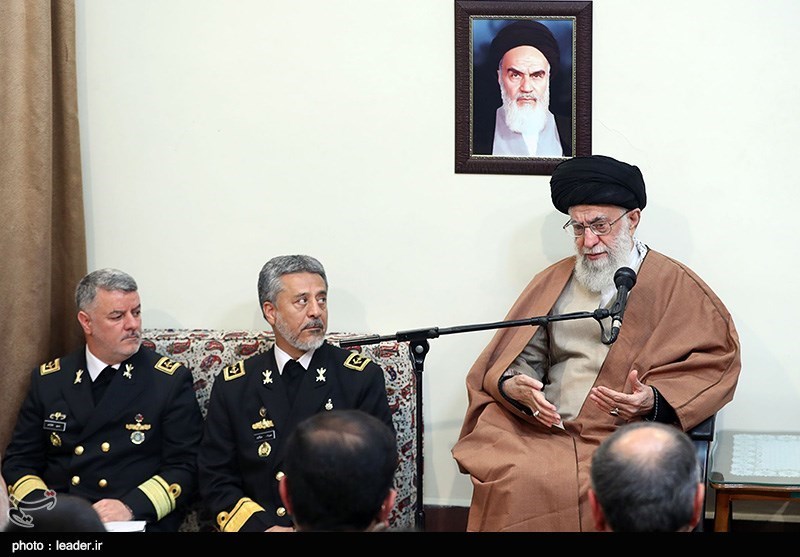 TEHRAN (Tasnim) – Leader of the Islamic Revolution Ayatollah Seyed Ali Khamenei called for the expansion of the Iranian Navy's capabilities by making use of the country's advances in other sectors.
The Navy should enhance its capabilities both in terms of military gear and combat power, Ayatollah Khamenei said in a meeting with the Navy's commanders and officials in Tehran on Tuesday, held to mark the national Navy Day.
It is necessary that the Navy make use of the facilities available in various sectors of the Establishment to address its shortcomings, the Leader underscored.
Hailing the Navy for being at the forefront of protecting the country, Imam Khamenei said the progress the Navy has made over the past 20 years has been good but not still satisfactory, and stressed that all naval sectors should keep improving in an accelerated manner.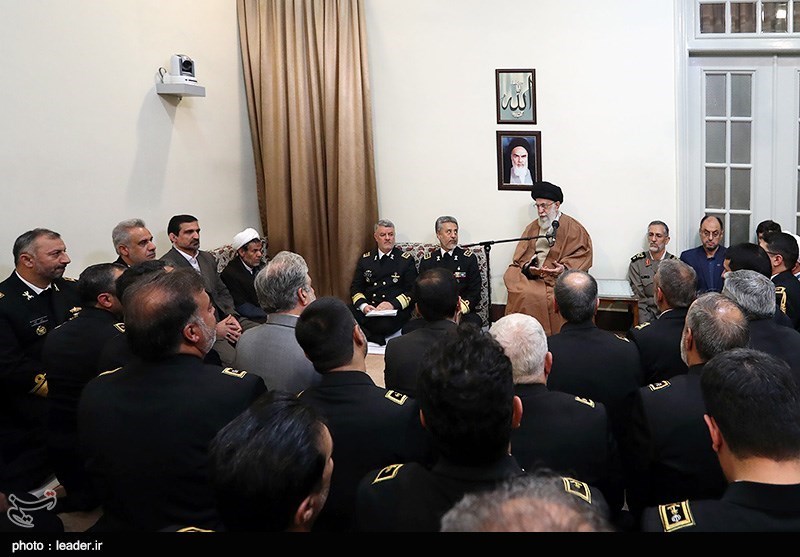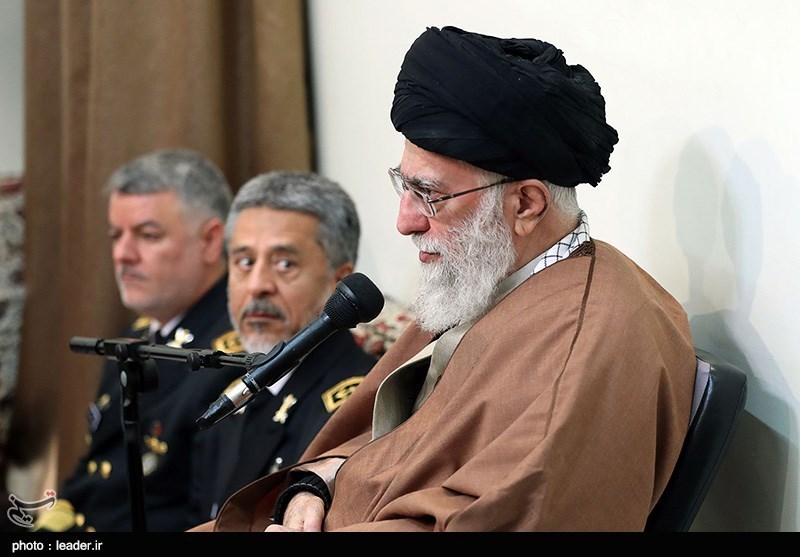 Pointing to the Navy's role in "critical regions like the (coasts of) Makran, the Sea of Oman and high seas", the Leader emphasized that the Iranian naval forces should keep operating in international waters.
In recent years, Iran's naval forces have increased their presence in high seas to secure naval routes and protect merchant vessels and oil tankers against pirates.
Ayatollah Khamenei, Commander-in-Chief of the Iranian Armed Forces, has on various occasions called for enhancement of the Iranian naval forces' presence in international waters, describing it as a factor that contributes to the strength and capability of Iran.