Doctrinal Beliefs of Daesh Still Around, US Cleric Warns
November, 30, 2017 - 12:45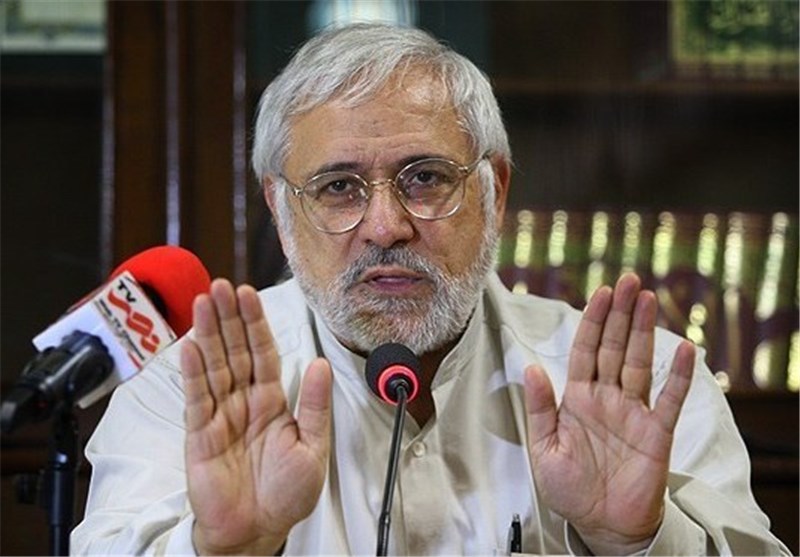 TEHRAN (Tasnim) – A senior cleric based in the US capital of Washington, DC, hailed the recent collapse of the Daesh (ISIS or ISIL) terrorist group in Iraq and Syria, but at the same time warned that "doctrinal beliefs of Daesh" still exist and should be dealt with.
"Well, obviously militarily, Daesh and its equivalents have been defeated in Syria and Iraq, and everyone acknowledges that," Sheikh Muhammad al-Asi said in an interview with the Tasnim News Agency.
"The problem is though not the military representation of Daesh but it is the doctrinal beliefs of Daesh that are still around," he added.
"That would mean in the future sometime if the balance of power begins to change, they (Daesh terrorists) can reconstitute themselves and become a military threat in the future," said Sheikh Asi, who formerly led prayers at the Islamic Center of Washington, DC.
"So the challenge right now is to deal with their approach, with their mindset, with their mentality," he said. "You have to deal with that because they are all around.
"If they were defeated militarily (it) does not mean that they cease to exist psychologically and theoretically."
The cleric further pointed to the security situation in the Middle East and said, "In Iraq, Syria, and Lebanon, where the Takfiris were causing much instability, I think in these areas, security is pretty much well-established or on its way to becoming well-established.
"But I think the next explosion of instability is probably going to be in the Arabian Peninsula. I mean Yemen has been simmering for a few years."
"Only Allah knows, but if things continue like this, the way I see it, there is going to be a conflict inside the Arabian Peninsula because those who created Daesh are now the enemies of Daesh," he added.
"The Saudi regime right now has rounded up many of the scholars who are sympathetic to the Takfiris. They are behind bars and there is a violent strain in the Wahhabi and Salafi make-up. That violent strain is probably going to clash with the Saudi establishment."
He said the only thing that is keeping the Saudis together is the interests of the US and others. "The United States, the Israelis, the Europeans do not want an interruption of the flow of oil. They know if hell breaks out in the Arabian Peninsula that is going to stop the normal flow of oil, which will affect the world economy.
"They do not want that to happen. So because of that, right now, things are still more or less under control but I don't think it's going to continue like that.
"What we saw in Iraq and Syria basically in the past five to ten years, in the coming five or ten years we are going to see similar developments in the Arabian Peninsula".
Elsewhere in his remarks, he pointed to the Saudi regime's inhuman crimes in Yemen and said, "That is probably the most massive humanitarian issue in the world in contemporary times.
"There are some figures that say seven million people now are virtually at the survival level which means they could die from epidemics; they could die from hunger; they could die from thirst, dehydration, cholera, all of these issues affecting seven million people. If you look at Yemen, because Yemen is part of the Arabian Peninsula, and Yemen has a population base of about 25 million people. That is almost the number of people who live in Saudi Arabia and there is a lot of Yemenis who also live in Saudi Arabia.
"So the problem in Yemen is a chronic problem and it has a spillover effect. Because I do not see an end to that war. I wish it could end tomorrow but unfortunately, my mind tells me it is not going to end tomorrow and if it is not going to end tomorrow, it is going to be a factor in destabilizing the rest of the Arabian Peninsula."
Sheikh Asi also pointed to those behind the conflicts and said, "You know right now they have Mohammed bin Salman and Mohammed bin Zayed in the UAE. These two… are taking orders from the Israelis and from imperialist officials in the United States."
"What do the Israelis or the United States want from these people? They want their money," he added.
"That's why you see Mohammed bin Salman arrest hundreds of people in the Ritz-Carlton in Riyadh and it is extortion.
"They have to buy their freedom right now. The money is going to go to the United States and to the Israelis, as they want. They want the money."
"They do not care about, you know, all of the recipe details," Sheikh Asi stressed. "The bottom line is the money."
Yemen's defenseless people have been under massive attacks by a coalition led by Saudi Arabia for nearly three years but Riyadh has reached none of its objectives in Yemen so far.
Since March 2015, Saudi Arabia and some of its Arab allies have been carrying out deadly airstrikes against the Houthi Ansarullah movement in an attempt to restore power to fugitive former President Abd Rabbuh Mansour Hadi, a close ally of Riyadh.
Over 14,000 Yemenis, including thousands of women and children, have lost their lives in the deadly military campaign.