EU's Mogherini Rejects Attempts to Scrap JCPOA
TEHRAN (Tasnim) – European Union Foreign Policy Chief Federica Mogherini said the 2015 nuclear deal between Tehran and world is working, rejecting attempts by certain countries to dismantle the agreement.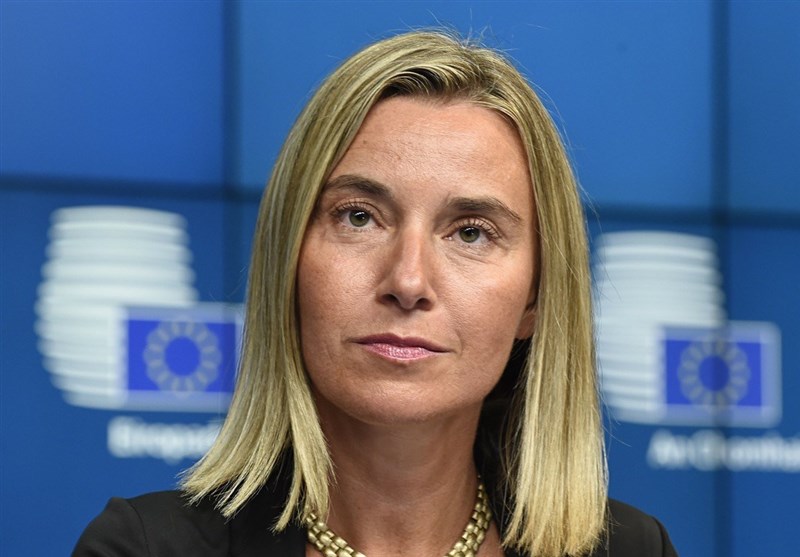 "The deal we have made with Tehran works. It is a document that is more than 100 pages long, in which Iran has made very specific commitments and which is under constant scrutiny by the IAEA," Mogherini told euronews.
"Up until now, the Agency (IAEA) has conducted nine positive checks. You do not dismantle a nuclear deal that works. It's a question of priority for the security of Europe and the whole region. President Trump has announced a US strategy on Iran which casts doubt on the deal, and we have reminded our American friends that the deal does not belong to one state or another, but that it is a UN Security Council resolution, and that we expect all parties to fully respect it."
The remarks came as concerns have been growing in recent months that the US administration may unilaterally scrap the nuclear agreement between Iran and the Group 5+1 (Russia, China, the US, Britain, France and Germany).
In a major confrontational stance against Iran on October 13, US President Donald Trump refused to certify the multilateral deal on Tehran's peaceful nuclear program.
Speaking from the White House, Trump said he will choose not to certify that Tehran is complying with the agreement.
The 159-page nuclear agreement was reached in July 2015 and came into force in January 2016.
Since the historic deal was signed in Vienna, the IAEA has repeatedly confirmed the Islamic Republic's compliance with its commitments under the JCPOA, but some other parties, especially the US, have failed to live up to their undertakings.