Iran's Alihosseini, Salimi Win Medals at IWF World Championships
TEHRAN (Tasnim) – Saeid Alihosseini and Behdad Salimi claimed a silver and a bronze medal respectively at the 2017 International Weightlifting Federation (IWF) World Championships early Wednesday.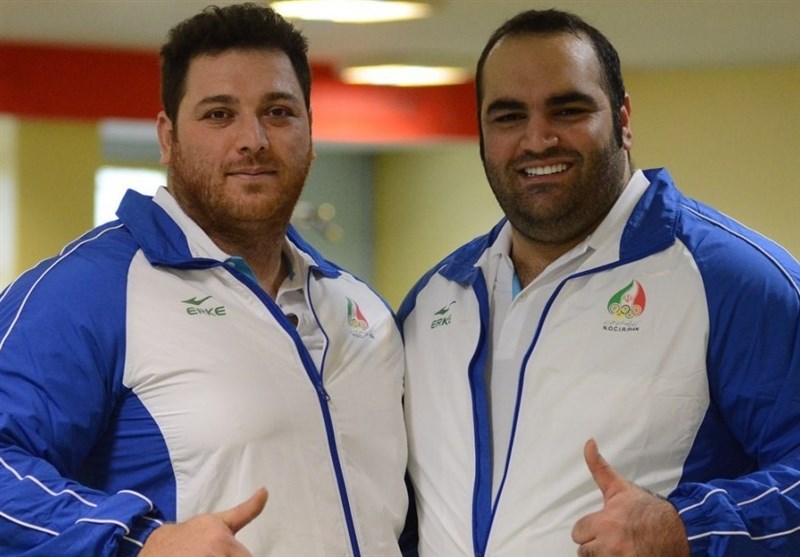 Reigning Olympic champion Lasha Talakhadze broke the men's over 105kg snatch and overall world records on his way to claiming a hat-trick of gold medals on the final day of the competition held in Anaheim, USA.
The 24-year-old Georgian won the snatch with 220kg, adding 3kg onto his previous best mark which he set in April.
He then managed 257kg with his last clean and jerk lift to register a world record total of 477kg, bettering the 473kg he registered in winning Olympic gold in Rio de Janeiro last year.
Talakhadze, the 2015 world champion, has become the second man to win the men's over 105kg overall world title one year after claiming the Olympic title.
Iran's Hossein Rezazadeh was the first in 2005.
Overall silver medalist was Alihosseini, who came third in the snatch with 203kg and the clean and jerk with 251kg for a total of 454kg.
Compatriot Behdad Salimi rounded out the overall podium with 453kg.
The London 2012 Olympic gold medalist finished second in the snatch with 211kg and fifth in the clean and jerk with 242kg.
His third clean and jerk lift at 252kg was initially deemed a good one before controversially being reversed by the jury.
He would have beaten Alihosseini to clean and jerk bronze and overall silver had it not been reversed.
Iran's Sohrab Moradi and Ali Hashemi had previously won two gold medals in 94kg and 105kg respectively.