Envoys Calls on All Muslims to Help Liberate Palestine
December, 07, 2017 - 18:11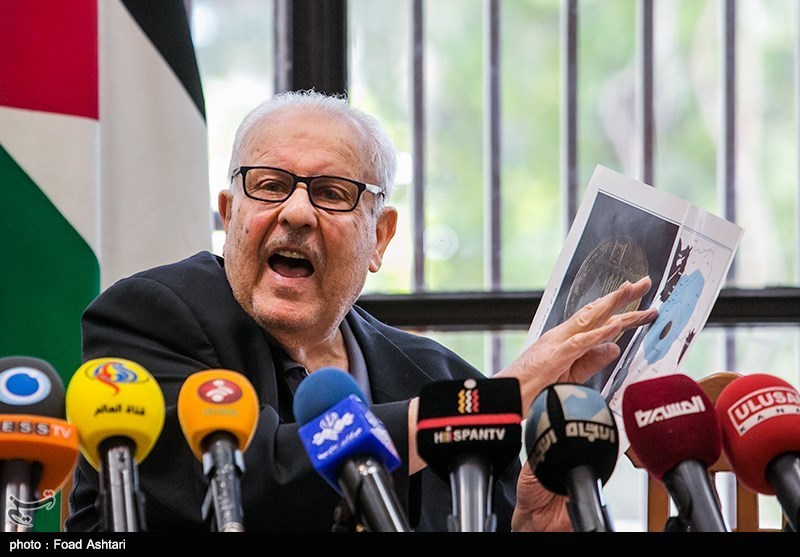 TEHRAN (Tasnim) – The Palestinian ambassador to Iran condemned US President Donald Trump's decision to recognize al-Quds as the capital of the Israeli regime and called on all Muslim people and leaders to help liberate the occupied territories.
The Zionist regime is seeking to implement its plans for a Greater Israel and Trump is trying to fulfill its promises to the Tel Aviv regime, Salah al-Zawawi told reporters at a press conference in Tehran on Thursday.
However, he said, "We believe that the liberation of Palestine is nearing and it will definitely be liberated."
The Palestinian diplomat added that since the roots of this battle against Israel is ethnic, religious, and national, all Muslims should engage in the battle.
"When we started the armed struggle (against Israel), we swore to liberate the Palestinian soil" he noted.
He further called the battle against Israel "a religious responsibility" and said all the leaders of the Islamic world and Muslims should help to liberate Palestine.
The remarks came after Trump officially declared the disputed city of al-Quds Israel's capital, despite warnings from around the world that the measure risks triggering a fresh wave of violence in the Middle East.
In a speech at the White House earlier on Wednesday, Trump said his administration would also begin a years-long process of moving the American embassy in Tel Aviv to the holy city.
The announcement was a major shift by Washington that overturns decades of US foreign policy.
Palestinian leaders had previously warned the move would threaten a two-state solution.
Israel has occupied East Jerusalem since the 1967 Middle East war. It annexed the area in 1980 and sees it as its exclusive domain. Under international law, the area is considered to be occupied territory.