Leader Lauds Iranian Athlete Who Threw Match to Avoid Facing Israeli Wrestler
December, 10, 2017 - 16:08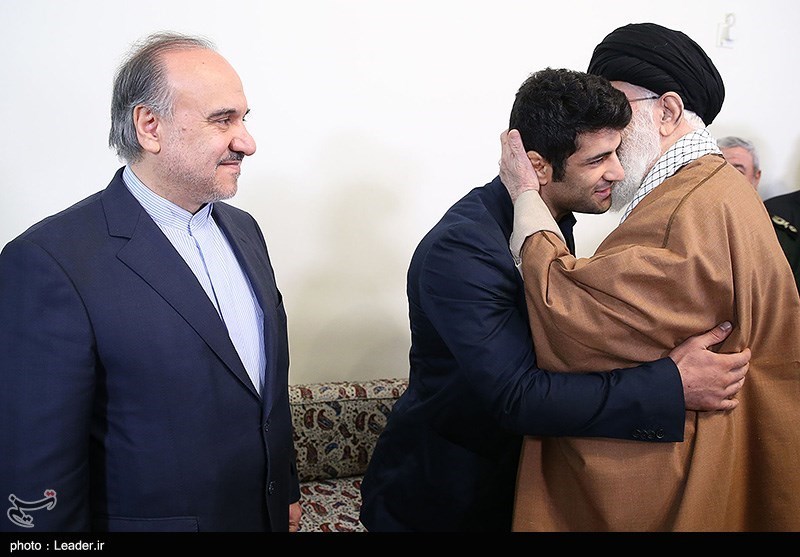 TEHRAN (Tasnim) – Leader of the Islamic Revolution Ayatollah Seyed Ali Khamenei praised Iranian wrestler Alireza Karimi, who deliberately lost to his Russian opponent in order to skip facing an Israeli wrestler in the next round, for his "self-sacrifice".
In a meeting with Karimi and his family in Tehran on Sunday, Ayatollah Khamenei likened the wrestler's move to manners of prominent national heroes like Pourya-ye Vali, an Iranian wrestling champion who is famous for his magnanimous behavior and strength.
The Leader said he really felt proud when Karimi proved that one of Iranian youths is ready to "make a self-sacrifice by ignoring his definite and absolute right of winning a championship for a sublime goal."
In a message on Wednesday, Ayatollah Khamenei had warmly praised Karimi "from the bottom of heart" for "becoming the symbol of Iranians' dignity" in the recent U23 World Senior Wrestling Championship in Poland.
Karimi, 23, intentionally lost a match to a Russian rival to avoid facing an Israeli opponent in the next round.