JCPOA Working, Renegotiation Not An Option, EU's Mogherini Says
TEHRAN (Tasnim) – European Union Foreign Policy Chief Federica Mogherini rejected the idea of reopening negotiations on the 2015 nuclear deal between Iran and six world powers, stressed once again that the agreement "is working".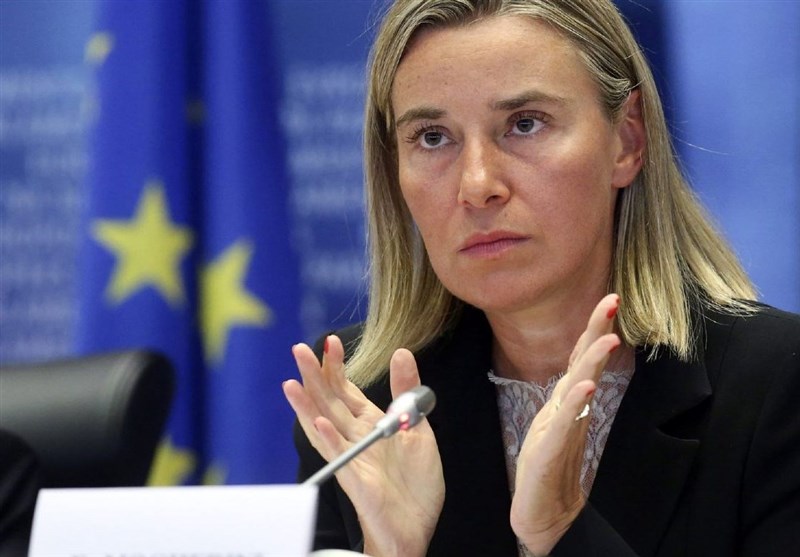 "If the IAEA certifies nine times that the nuclear commitments under the nuclear agreements are met, the deal is working. Full stop," Mogherini said during a European Parliament session in Strasbourg on Tuesday.
"It took us 12 years of extremely difficult negotiations led by the European Union to achieve these results. Renegotiating the deal or parts of it is simply not an option."
"We Europeans have made our position very clear. Preserving the deal is our shared security interest," she added.
The remarks came ahead of a regular quarterly meeting of the JCPOA Joint Commission, a group tasked with monitoring commitments to the agreement, slated to be held on December 13 in Vienna.
Iran and the Group 5+1 (Russia, China, US, Britain, France, and Germany) on July 14, 2015, reached a conclusion over the text of the JCPOA (Joint Comprehensive Plan of Action).
The accord took effect in January 2016 and was supposed to terminate all nuclear-related sanctions against Iran all at once, but its implementation has been hampered mainly due to US policies.