UN Chief Urges US Commitment to JCPOA
TEHRAN (Tasnim) – The United Nations secretary general called on the US government to live up to its obligations under the Joint Comprehensive Plan of Action (JCPOA), a nuclear agreement between Iran and the Group 5+1 (Russia, China, the US, Britain, France and Germany).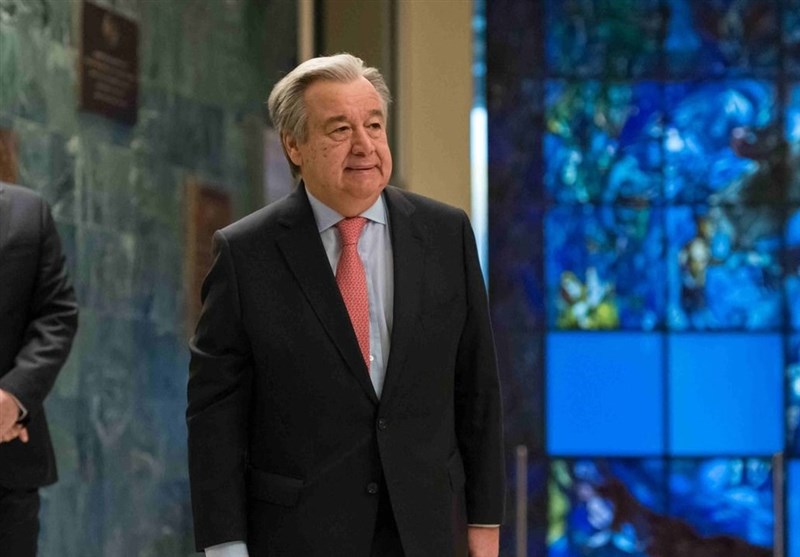 In a report on implementation of the UN Security Council's Resolution 2231, which endorses the JCPOA, Antonio Guterres has hailed the multilateral nuclear deal as the "the best way" to ensure the peaceful nature of Iran's nuclear program.
In his report, obtained by The Associated Press, the UN chief has also encouraged "the United States to maintain its commitments to the plan and to consider the broader implications for the region before taking any further steps."
Pointing to the US president's refusal to certify Iran's compliance with the JCPOA, Guterres also warned that Washington's decision has created "considerable uncertainty" about the future of the deal, according to Press TV.
"I am reassured that the United States has expressed its commitment to stay in the Joint Comprehensive Plan of Action for now," he added.
Iran and the Group 5+1 (also known as E3+3) on July 14, 2015, signed the JCPOA, a 159-page nuclear agreement that terminated nuclear-related sanctions imposed on Tehran.
Afterwards, the 15-memebr UN Security Council passed the resolution that endorsed the JCPOA.
The International Atomic Energy Agency (IAEA) is responsible for monitoring Iran's nuclear activities as per the nuclear deal and should also help Iran develop its nuclear energy program.
Since the deal was signed in Vienna, the IAEA has repeatedly confirmed the Islamic Republic's compliance with its commitments under the JCPOA.