Turkish PM Repeats Support for Jerusalem in Palestine
TEHRAN (Tasnim) - Turkey's prime minister on Saturday reiterated his support for Palestine in the wake of a Muslim bloc meeting in Istanbul this week recognizing East Jerusalem (East al-Quds) as Palestine's capital.
December, 16, 2017 - 18:34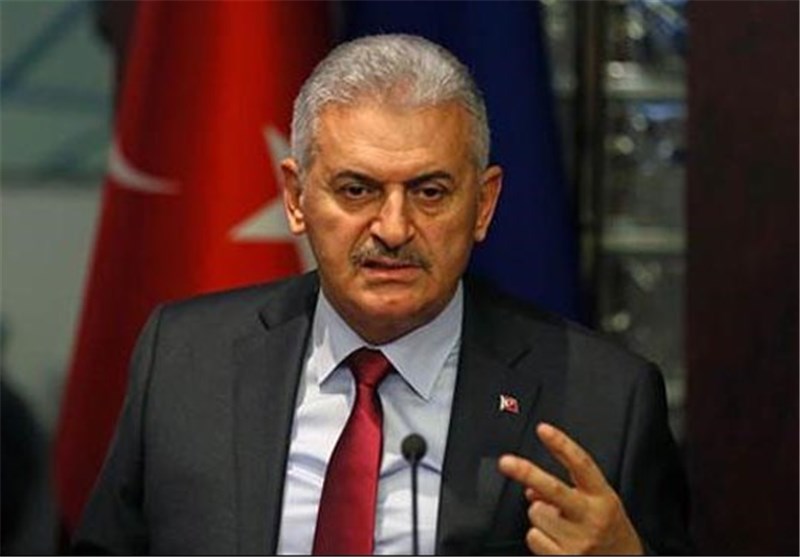 "There is no country besides Turkey which has opened a mission for Palestine at the embassy level," said Binali Yildirim, addressing the ruling Justice and Development (AK) Party's 6th Ordinary Provincial Congresses in Artvin, in northeastern Turkey.
Yildirim said that Turkey's consul in Jerusalem (al-Quds) is actually acting as its ambassador to the Palestinian state, Anadolu Agency reported.
"It's clear. Whether Israel accepts this or not, this reality will not change, our decision will not change," Yildirim added.
"We have supported Palestine and Jerusalem (al-Quds) on all international platforms and we will continue to do so," he added.
On Dec. 6, US President Donald Trump announced his decision to recognize Jerusalem (al-Quds) as Israel's capital, sparking angry demonstrations in the occupied Palestinian territories and many Muslim countries.
Rebuffing the move, an extraordinary Organization of Islamic Cooperation (OIC) summit in Istanbul this week declared East Jerusalem (East al-Quds) to be Palestine's capital.
Jerusalem (al-Quds) remains at the heart of the Israel-Palestine conflict, with Palestinians hoping that East Jerusalem (East al-Quds) -- now occupied by Israel -- might eventually serve as the capital of a Palestinian state.