Russia Has No Info on US Reportedly Capturing Al-Baghdadi: Kremlin
TEHRAN (Tasnim) - Russia does not currently possess any data on the alleged capture of Daesh leader Abu Bakr al-Baghdadi by US servicemen, Kremlin spokesman Dmitry Peskov stated.
December, 18, 2017 - 16:53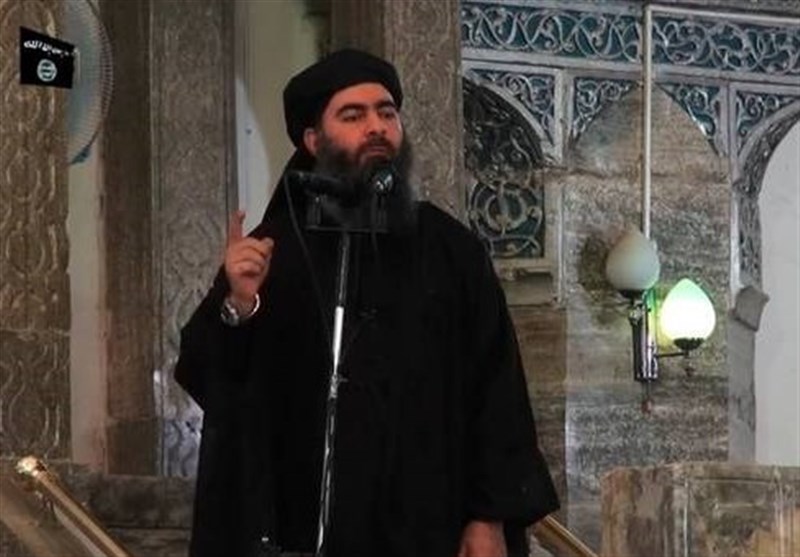 Peskov was asked to comment on an unconfirmed report by Turkish media outlet Yeni Safak, claiming that al-Baghdadi had been captured by US forces in Iraq and then brought to the US base in Ras al-Ayn, Syria, Sputnik reported.
"The leader [al-Baghdadi] was captured along with seven officers of the terrorist group, including an Iraqi national," a source told the outlet, adding that al-Baghdadi may have been wounded in the leg.
There have been numerous reports of al-Baghdadi's death, however, none of them have been confirmed as of yet.
In October, the Pentagon said it believed al-Baghdadi was still alive, while the Anadolu Agency quoted Eric Pahon, a Pentagon spokesperson, as saying that the US intelligence service had verified that an audio recording supposedly of al-Baghdadi was authentic.
Previously, the Russian Defense and Foreign Ministries said that Baghdadi was believed to have been killed in an airstrike near the Syrian city of Raqqa on May 28. That information, however, has not been confirmed. The Iraqi Interior Ministry later said he was alive and hiding in Syria.