No Security Issues in Iran's Quake-Hit Provinces: Interior Minister
TEHRAN (Tasnim) – Iranian Interior Minister Abdolreza Rahmani Fazli made assurances that provinces that were affected by a 5.2 magnitude earthquake last night are enjoying full security and that governmental organizations are on full alert in the provinces.  
December, 21, 2017 - 17:34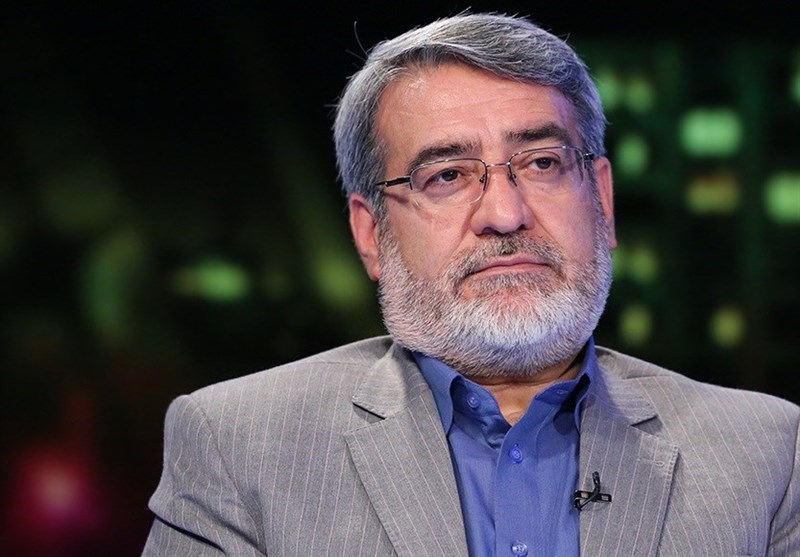 Since the earthquake happened, all officials and the law enforcement forces as well as social services and relief organizations in Tehran and other provinces affected by the incident have been on full alert and now there is readiness at all levels, Rahmani Fazli said on Thursday.
He further expressed his gratitude to the residents of Tehran, Alborz, Qazvin, and Qom provinces for their cooperation and patience and said the provinces are enjoying full security.
According to the Seismological Center of the Institute of Geophysics of Tehran University, the quake hit at 23:27 local time (1957 GMT) at a depth of seven kilometers on the border of Tehran and Alborz provinces.
The epicenter of the tremor was located about 40 kilometers (25 miles) west of the capital.
The quake resulted in minor panic in Tehran province, prompting people to take to the streets and public places.
This comes as Iran is still reeling from a magnitude 7.1 earthquake, its deadliest in over a decade, which hit the western province of Kermanshah on November 11, killing more than 600 people and causing extensive material damage there.