New Vistas Emerge for Pakistan Ties: Iranian Speaker
December, 24, 2017 - 10:11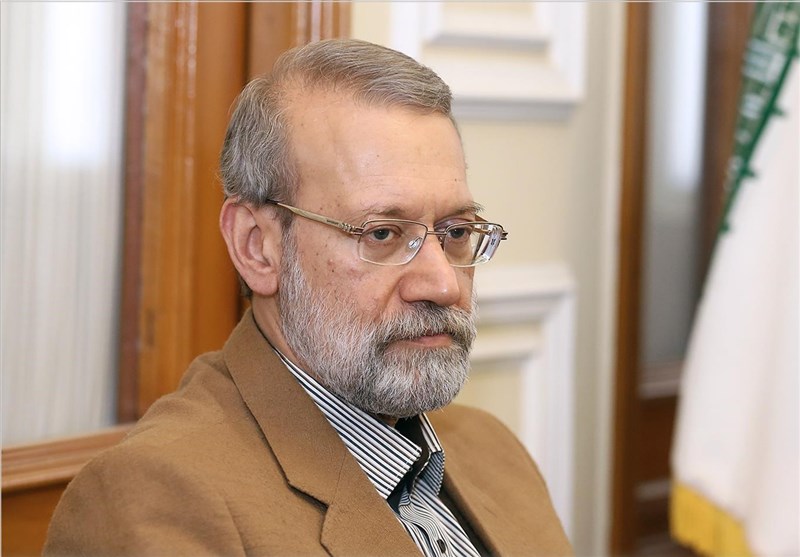 TEHRAN (Tasnim) – Iran's Parliament Speaker Ali Larijani hailed the ample opportunities available for closer cooperation with neighboring Pakistan, saying the complicated regional situation would necessitate promoting interaction.
Speaking at a ceremony in the Iranian Embassy in Islamabad on Saturday evening, Larijani said an unprecedented number of new opportunities have arisen in the path to Iran-Pakistan cooperation.
Voicing Iran's eagerness to settle the regional conflicts, the speaker said more countries are joining "regional initiatives" for peace and security.
He also reminded the Iranian Embassy of its major role in growing economic links with Pakistan, saying the parliamentary friendship groups of the two Muslim neighbors should also unleash their potential.
Larijani is in Pakistan to attend a six-party conference on the threat of terrorism and coordination for counterterrorism efforts.
Earlier in December 2014, Iranian President Hassan Rouhani expressed the country's preparedness to cooperate with Pakistan in the fight against terrorism and extremism, after gunmen attacked a school in Peshawar and killed 132 students.