Nigerian Regime after Gradual Murder of Sheikh Zakzaky: Activist
TEHRAN (Tasnim) – A top member of Nigeria's Islamic Movement took a swipe at the Abuja government for its harsh treatment of top Muslim cleric Sheikh Ibraheem Zakzaky, saying the regime seeks to murder the popular religious figure in a gradual manner.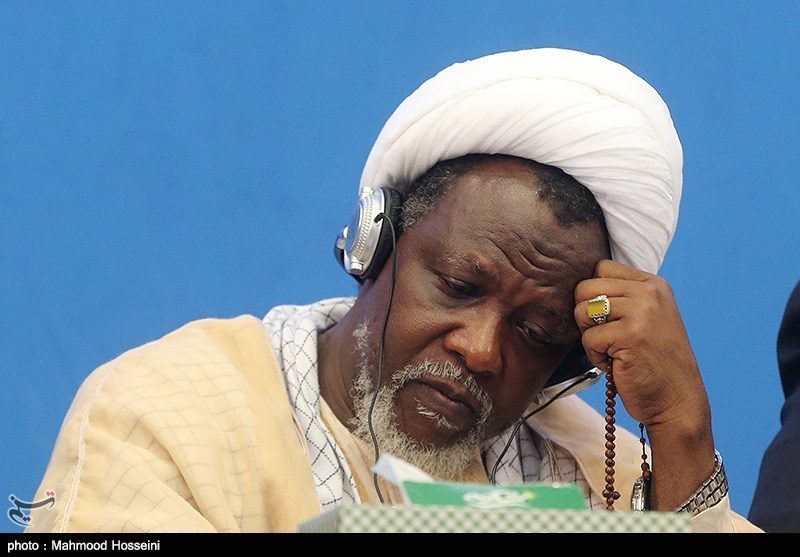 In an interview with Tasnim, Dr. Ibrahim Suleiman expressed concern about the health conditions of Sheikh Zakzaky, founder and leader of the Islamic Movement of Nigeria who has been imprisoned since December 2015.
It seems that the regime has plans to kill Sheikh Zakzaky, but slowly, he warned.
He also lashed out at the government for refusing the cleric medical treatment and for accusing him of pursuing plans to promote Shiism in Nigeria.
Sheikh Zakzaky has always sought Muslim unity, Suleiman added, urging the government to obey a court ruling and release the popular cleric.
In early December 2016, Abuja division of the Federal High Court of Nigeria ruled that Sheikh Zakzaky and his wife Zeenat should be released unconditionally.
The prominent cleric and his wife were taken into custody on December 14, 2015, after deadly clashes between the supporters of the IMN and Nigerian troops.
Nearly 350 members of the Shiite movement were killed in the clashes. The sheikh was brutally injured and his house was reportedly destroyed by the army in the incident.