Police Seize about 1.8 Tons of Illicit Drugs in SE Iran
December, 25, 2017 - 16:53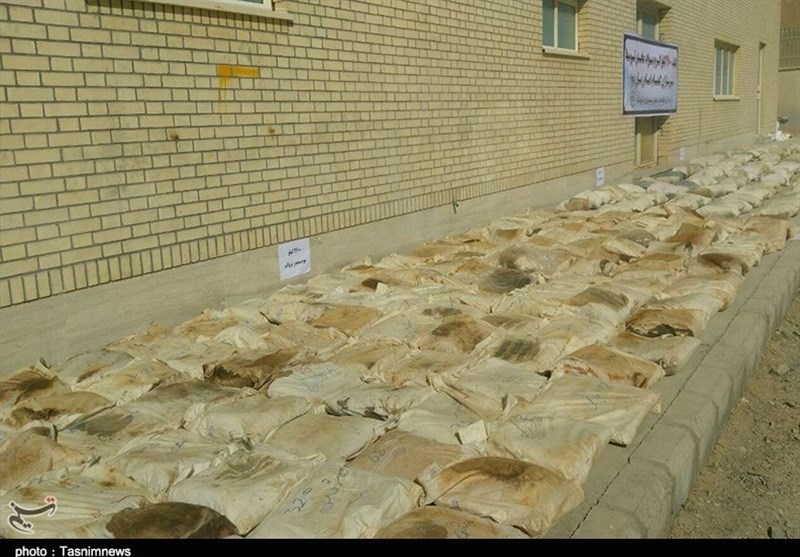 TEHRAN (Tasnim) – Iran's anti-narcotics police forces have managed to capture about 1,800 kilograms of various kinds of illicit drugs in the southeastern province of Sistan and Balouchestan, a provincial police commander announced.
Following massive intelligence activities, the operational units of the anti-narcotics police of Sistan and Balouchestan Province managed to identify and track a big haul of illicit drugs in the Ashar district in the Mehrestan-Sarbaz road, Colonel Mohammad Reza Nasiri said on Sunday night.
In the operation, police forces clashed with the armed smugglers and managed to capture two vehicles and arrest five of them, the commander stated.
After inspecting the vehicles, the forces seized 1,623 kg of opium, 136 kg of morphine, 18 kg of crack cocaine, a Kalashnikov rifle, and a handgun, he said.
Iran, which has a 900-kilometer common border with Afghanistan, has been used as the main conduit for smuggling Afghan drugs to narcotics kingpins in Europe.
Despite high economic and human costs, the Islamic Republic has been actively fighting drug-trafficking over the past three decades.
The country has spent more than $700 million on sealing its borders and preventing the transit of narcotics destined for European, Arab and Central Asian countries.
The war on drug trade originating from Afghanistan has claimed the lives of nearly 4,000 Iranian police officers over the past four decades.