German FM Suggests Brexit Model for Relations with Turkey, Ukraine
TEHRAN (Tasnim) - The Brexit deal between the European Union and the UK could serve as a model for relations with non-EU states, particularly Turkey and Ukraine, German Foreign Minister Sigmar Gabriel said Tuesday.
December, 26, 2017 - 13:44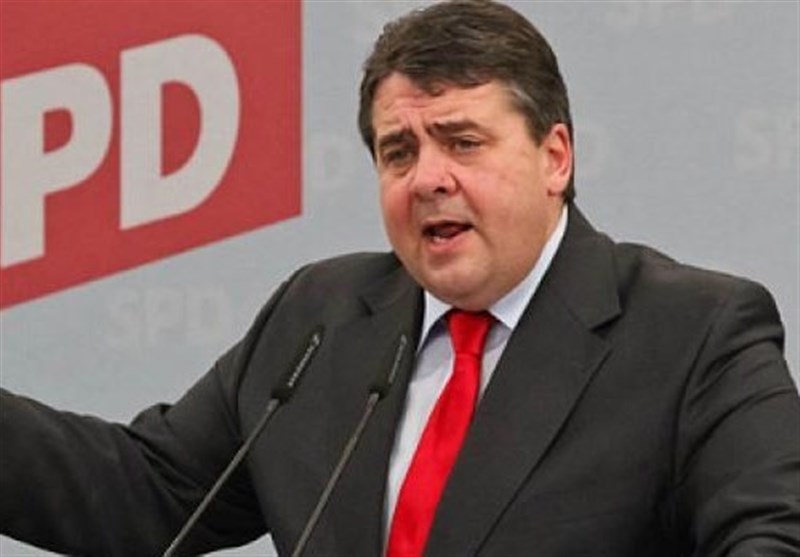 According to Gabriel, the EU needs to find "alternative" ways of closer cooperation and partnership with both Turkey and Ukraine as both countries are unlikely to join the 28-member bloc in the foreseeable future.
The German foreign minister presumed that such model could lead to a "new, closer form of customs union" between Turkey and the EU, Daily Sabah reported.
Ankara's Customs Union Agreement with the EU came into force in 1995. Both Turkey and the EU seek to expand the scope of the agreement, which would have positive effects on mutual trade relations in various industries.
However, Turkey's worsening relations with Germany have crippled the process.
Gabriel noted that Ankara's latest decisions showed its willingness to restore ties with Brussels, adding that Berlin shared that willingness.
He also welcomed the recent release of German citizens, who were arrested in Turkey on terror-related charges.
Gabriel and his Turkish counterpart Mevlut Cavusoglu have held a number of talks aimed at repairing Turkish-German relations.
Relations between the two NATO allies plumbed new lows following a failed coup in 2016.
German politicians have been outspoken critics of Turkey's security crackdown since the coup, which saw of thousands of Turkish nationals jailed over links with the Gulenist Terror Group (FETO), including around a dozen German nationals in the probe targeting various terror groups.
Ankara has criticized Berlin for not handing over asylum seekers it accuses of involvement in the failed coup, which led to the deaths of 250 people while injuring 2,200 others.