Mayor Reports Minor Damage to Public Property in Tehran Protests
December, 31, 2017 - 14:47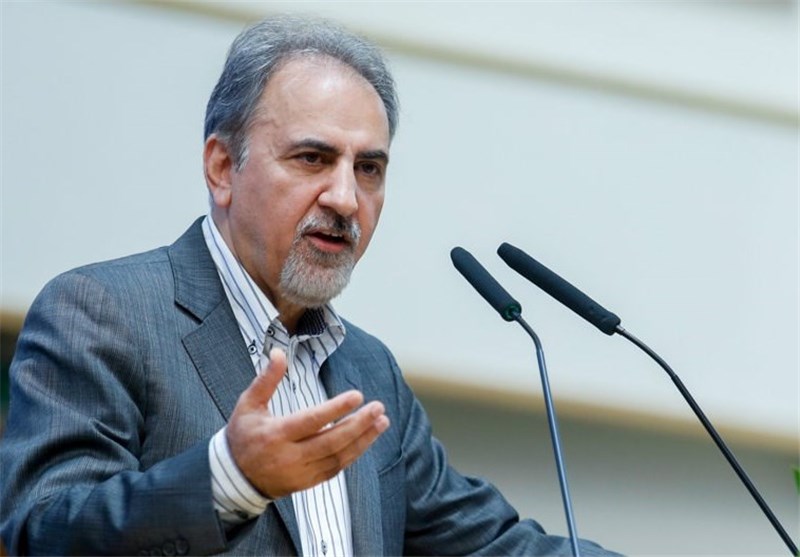 TEHRAN (Tasnim) – Mayor of Tehran expressed regret for disruption to traffic in parts of Tehran in the wake of the recent protest rallies, saying some municipal properties, including a number of bus stations, suffered minor damages after some demonstrators resorted to violence.
Speaking to reporters on the sidelines of a City Council session in Tehran on Sunday, Mohammad Ali Najafi said Saturday evening's protests disrupted the public service in parts of the capital.
The mayor also noted that the Municipality of Tehran's properties have sustained damage during the protests, saying the extent of damage "was not that serious."
A number of the Bus Rapid Transit (BRT) stations have been damaged and a number of garbage cans have been destroyed by fire, he added.
Some cities of Iran witnessed rallies over the past days in protest at price hikes and economic woes.
Police arrested a number of demonstrators who were trying to damage public property in the gatherings.
According to Article 27 of the Iranian Constitution, "public gatherings and marches are allowed so long as the participants do not carry arms and are not in violation of the fundamental principles of Islam."
Following the civil rallies, some Western and Arab media outlets tried to portray the protests as a political uprising against the Establishment.
Iranian officials maintain that people have the right to stage protests to express their opinions, as long as the rallies comply with the legal conditions.
On Sunday, Interior Minister Abdolreza Rahmani Fazli said sporadic cases of vandalism and violation of citizenship rights have nothing to do with the peaceful demonstrations, praising the police and security forces for exercising self-restraint to counter violent measures.