Iranian Nation Ready to Help US Address Hunger: Envoy
January, 02, 2018 - 14:35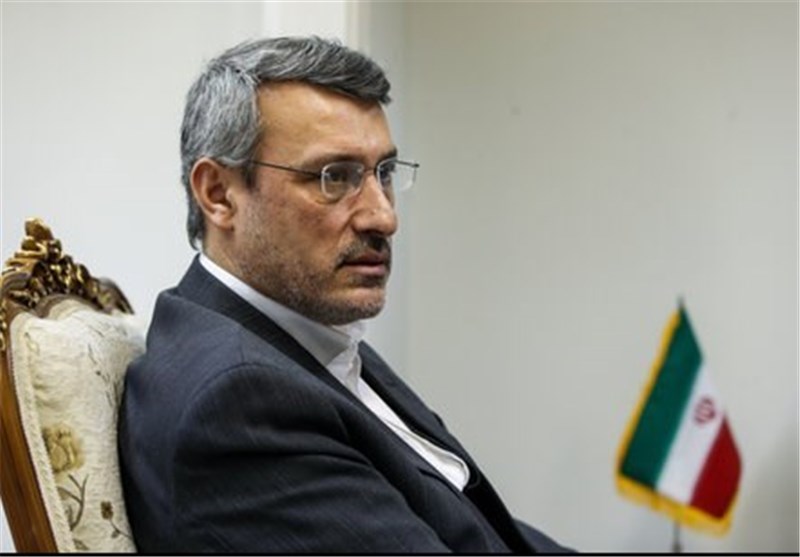 TEHRAN (Tasnim) – Iran's ambassador to London hit back at US president for offending the Iranian people by calling them 'hungry for food', saying the Iranian nation is ready to help the Trump administration combat hunger in the US if he makes a request.
In an article released on Tuesday, Hamid Baeedinejad lashed out at US President Donald Trump for insulting the Iranian nation by calling them hungry, following his previous brazen offense to brand the Iranian nation 'terrorists'.
In his tweets in recent days, the US president has voiced support for violent riots in Iran, saying Iranians "are hungry for food and for freedom."
Denouncing Trump's "hypocritical sympathy" with protestors in Iran, Baeedinejad said a large number of Americans are suffering from hunger and the US itself has been gripped with uneven distribution of wealth for many years.
Referring to the statistics released by Feeding America, he said the nonprofit organization's figures show that one in 8 American struggles to get enough to eat, noting that 42 million people in the US are suffering from hunger, including 13 million children and more than 5 million elderly people.
Instead of insulting the great Iranian nation, the US president had better call for help from Iranians in addressing hunger in the US, Baeedinejad added, saying the Iranian nation would not reject Trump's request.
On Monday, Iranian President Hassan Rouhani lashed out at Trump for commenting on the recent protests in Iran, saying the man who has called the Iranian people terrorists has no right to sympathize with the nation.
Some cities of Iran witnessed rallies over the past days in protest at price hikes and economic woes.
Police arrested a number of demonstrators who were trying to damage public property in the gatherings.
Some Western and Arab media outlets have tried to portray the protests as a political uprising against the Establishment.
According to Article 27 of the Iranian Constitution, "public gatherings and marches are allowed so long as the participants do not carry arms and are not in violation of the fundamental principles of Islam."