Hezbollah Hails Iran's Key Role in Resistance Front
TEHRAN (Tasnim) – Deputy chief of Lebanon's Hezbollah highlighted the leading role that Iran plays in the axis of resistance, saying the enemies could never undermine Iran by fomenting blind unrest.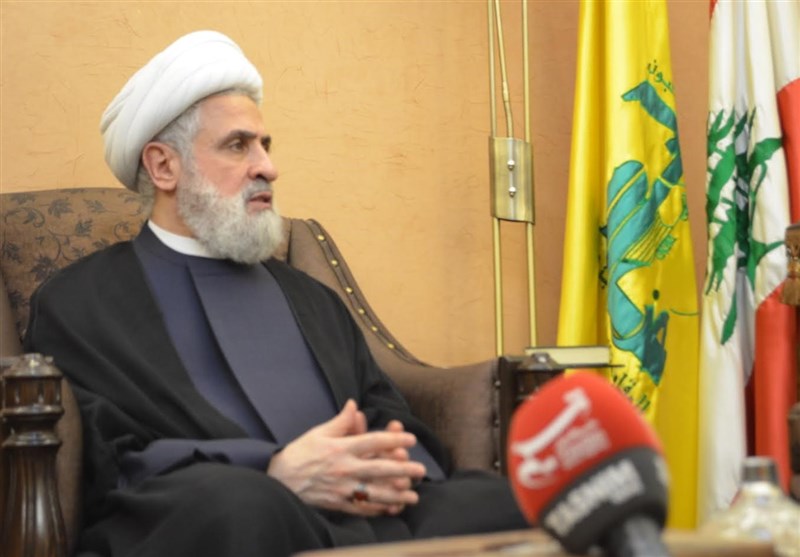 In an address to a meeting of Islamic Radio and Television Union in Beirut on Thursday, Hezbollah's second-in-command Sheikh Naim Qassem lauded Iran's leading and supportive role in the axis of resistance, denouncing the hostile attempts to undermine the Islamic Republic.
The enemies are seeking to put pressure on Iran by inciting blind unrest, the top official noted, adding that the adversaries will never achieve their objectives.
Pointing to a media propaganda by the Western, Zionist and Arabic outlets against Iran, Sheikh Qassem said the enemies are trying to break Iran's resistance, but Iran strongly foils the plots and stands with the axis of resistance.
Last week, a number of peaceful protests over economic problems broke out in several Iranian cities, but the gatherings turned violent when groups of participants, some of them armed, vandalized public property and launched attacks on police stations and government buildings.
Over a dozen people have been killed in the ensuing violence, according to media reports.
Officials say many rioters arrested in the unrest have been trained by the terrorist Mojahedin-e Khalq Organization (MKO) or had links with the Takfiri groups.
Following the unrest, people of Iran held several demonstrations across the country to condemn the violent riots and acts of vandalism, and voice support for the Islamic Republic's Establishment.
Iranian officials maintain that people have the right to stage protests to express their opinions, as long as rallies comply with the legal conditions.
According to Article 27 of the Iranian Constitution, "public gatherings and marches are allowed so long as the participants do not carry arms and are not in violation of the fundamental principles of Islam."